4 Tips for a Head Start on your 2021 Website
You've realized that 2021 is the year that your business should go online. You want it done quickly and correctly, so you've hired a web designer to do it for you.
But there are a few things that your designer can't decide for you, unless you give them the authority to do so. Oftentimes, production of a website is held up because the content has not been prepared.
If you want a head start, here are 4 things that your designer will ask you for, when they start your website (even if you're the designer yourself):
1. Check Domain Availability
What is your domain? Simply put, a domain is the address that someone will type into their browser URL to find your site. Think of it like this- a domain is like a house address. The only thing is, some of the addresses already have websites living there.

Occasionally, business owners will choose a business name, register it, and then OH NO! the domain name is already taken! What do we do now?
Some will decide to change the ending of the domain name, because that's what's still available. Like changing .ca or .com to .pro or .co.
We suggest always sticking with a domain name that ends in .com or .ca as these are the easiest to remember. You don't want people getting lost and not knowing where to find your website. Make it memorable by not putting dashes or numbers and using .com or .ca. (If your business is in Canada, choose .ca for an extra SEO boost. We'll explain SEO later.)
Here is a place where you can make sure that the domain name you want is available. Type in the address you want your website to have and see if it comes up as available:
Check Your Domain Name Availability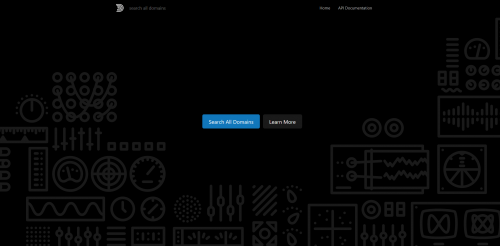 Once you've found your domain, we recommend reaching out to imageDESIGN (if we are your web designer) right away, so we can grab it before it's taken by someone else.
2. Choose Brand Colours
Your brand colours are important to the design of your website.
In fact, "Colour increases brand recognition by 80 percent."
Branding colours can change the entire feel of a website. They display your business personality. Like the clothes someone wears, you want to create a distinct presence for your audience to remember you again.
But how many colors should you choose? A great website palette will comprise of 3-4 colors.
The 60-30-10 rule is a great way to think about how much your website colours are used:
60% will be your primary colour
30% will be your secondary colour
10% will be an accent colour

Your secondary and accent colors should compliment your primary color to make it pop!
Here are a few resources to discovering your brand colors.
Not sure what to choose for brand colors? imageDESIGN is able to create an entire Brand Identity for you with colors and fonts that match the image you're trying to achieve.
3. Style Ideas
You've established your domain name and color palette. Now you want your designer to have an idea of the direction you want to go in. You should never copy exactly what another brand is doing (especially if it's your competitor). But in order for your designer to understand the direction you want to go in, showing examples of what you like is a great visual tool.
Finding at least 3-4 examples of websites you like and writing why will give the designer a peep into your brain.
4. What Kind of Content
You're almost ready to go!
Now you need to know how many pages you're having on your website.
Here's a tip for what you should start writing content for, if it applies to your business: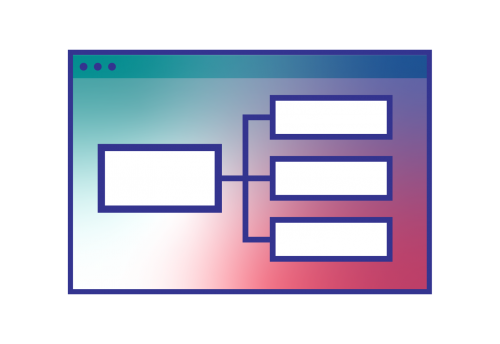 Home
About
Products or Services
Testimonials or Reviews
FAQs
Contact
Blog or News
Portfolio or Gallery
Sitemap
Privacy Policy
Follow these four tips and you're already ahead of the game! Your designer will be so happy to receive all of the thought you have put into your website. You'll be up and running in no time.