Bandaged Paws: From foster to forever home
By Erika Sherk Photography by Scott J Drivers Photography
Bandaged Paws bridges the gap between desolation and happiness for area dogs (and cats!)
Charlotte Dzuba loves her dog. She throws birthday parties for Sabrina, takes her shopping for treats, has made her a special scrapbook and taught her over 30 tricks.
Life for the Grande Prairie woman's little Collie Retriever could have been very different were it not for her doting owner and Bandaged Paws Rescue, the organization that put the two of them together.
"She was so scared," said Dzuba, of the early days after she first adopted Sabrina. "She was even scared of toys."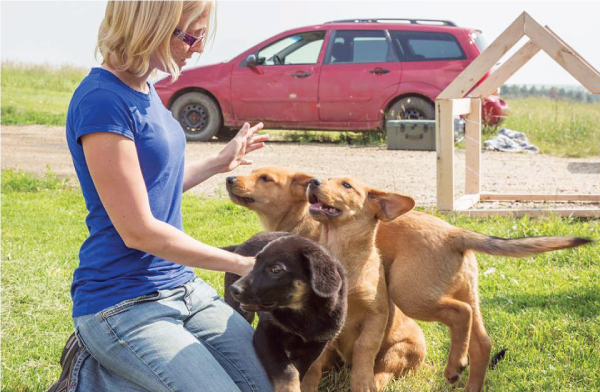 Over a year later, Sabrina is like a new dog: braver, happier and full of energy. It's the stories like Sabrina's that keep Bandaged Paws going.
"It can be stressful but at the same time it's worth it – seeing the end result. It reconfirms what we do," said Natasha Arsenault, adoption coordinator for the organization.
he rescue society started in September 2012. Cassandra Lundbek, the organization's founder and president, had worked in animal rescue in Edmonton and wanted to keep helping in her new home. The basic plan for the organization: rescue dogs in need, put them into volunteer foster homes and then, once each dog is ready, find them their forever homes.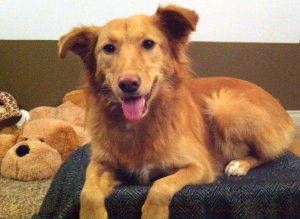 "The foster program allows animals to have a temporary family and to feel that love. We also find any behavioural issues or medical issues that might arise so we can pick the most suitable family for their adoption," said Arsenault.
Today, the organization has adopted out over 200 dogs and has added cats to their jurisdiction. They have a roster of foster families that's usually at least a dozen strong.
It can take a few days or a few months of fostering before a dog is ready for adoption. "It's a great way to try it out and learn, if your family's never had a dog before. We're there for support," said Lundbek.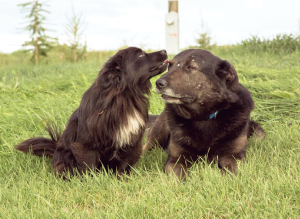 Bandaged Paws provides the food, pays the vet bills and supports the foster families as they work with the dogs. They also hold adoption events every two weeks. It's a chance for people to come and meet the animals in-person, fill out adoption forms and get the process started. It can take as little as two days to complete. The group charges $200 for dogs under the age of two, $150 for over two years and $50 for senior or disabled dogs. As a volunteer run organization, all money received and donates goes back to providing care for the animals.
Bandaged Paws will be involved in the community even more this year – they are in the midst of planning events with other animal-focused organizations.
"We want to do what we can with our volunteer force to do good for animals in Grande Prairie," said Lundbek.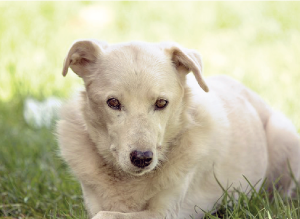 "It's a great group," said Dzuba. "If I had any questions they answered them." She says that she has always had rescue dogs. "I just think, 'out there, there's a dog that needs a home and I have a home to give.'"
The beautiful thing, according to Bandaged Paws, is that helping animals generally ends up bringing joy to the humans too. "No one can really play with a puppy or cuddle a cat and say that they had a bad time," said Arsenault.
Dzuba agrees. "I take her everywhere," she said, of her beloved Sabrina.
For information on how you can support Bandaged Paw Rescue or become a volunteer, visit bandagedpaws.org.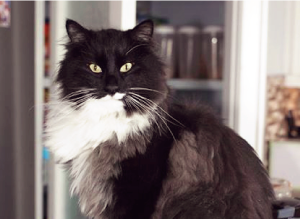 Bandaged Paws is a local volunteer-run organization that strives to find pets a forever home—imageDESIGN  is thrilled that we were able to provide a monetary donation for our annual Christmas sponsorship to the Bandaged Paws Animal Rescue Association in order to give pets a second chance to find a new home.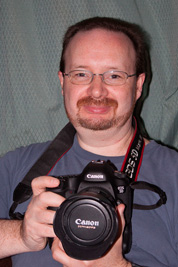 Photographer: Scott J Drivers Photography
Scott J. Divers specializes in pet photography and boudoir/intimate sessions. For more information, visit his website at sjdphotography.ca