Big Brothers Big Sisters: Time Well Spent
By Christina Lawrence-Eklund
The greatest gift you can give someone is your time.
Spending quality time with a loved one builds trust and lays a solid foundation for a positive, lasting relationship. Big Brothers Big Sisters thrives on this idea, connecting children and mentors in the Peace Country for the past 30 years.
Becoming a Big Brother is "the best thing he's ever done," confesses Danny Smith, who was matched with 9-year-old Kole over a year ago. Saturday mornings, he drives an hour from his acreage west of Grande Prairie to Kole's family farm near Wanham. Danny's been praised for his willingness to make that commute, but for him, it's no big deal. "When I pick Kole up and he can't get out of his grandma's car fast enough to see me, that's my reward."
While describing his relationship with Kole as "like having another son", Danny admits the dynamics are different: "Something as small as a keychain from the U.S.A. is important to Kole. There's a huge friendship between us. He's my buddy." They've also developed seasonal traditions. In winter, Danny will watch Kole's hockey games. Then, they'll chat over bowls of wonton soup. During the summer, they'll head back to Grande Prairie for an ice cream at Dairy Queen, where they met.
For Randy Hunter, winner of the 2015 Big Brother of the Year award, keeping regular visits with his 11-year-old Little Brother Ethan is an easy priority, too. "We try to meet every ten days. Sometimes I'll be off travelling with my family, but then we'll spend a weekend together when I get back," Randy says. They met two years ago at a Big Brothers mixer when they were paired up for a treasure hunt. Their connection deepens each day. Once, they built a pop bottle rocket launcher using pressure from an air compressor. "On a nice day, we'll pull it out. Within five minutes, we'll have kids from around my neighbourhood piled in my driveway."
Many "Littles" are raised in single parent homes, as is Ethan's case, or by other family members, like Kole, who lives with his grandma and great uncle. For both Danny and Randy, it took time to form solid relationships with their matches. "Kole was reserved," Danny reveals. "But the agency lets you know that your 'Little' might not want to talk much at first. A lot of these kids get promised things from people who don't follow through. Now, Kole tells me I'm his best friend all the time. Our outings have made him more positive about life."
Big Brothers Big Sisters helps "about 100 kids each year with the support of 70 to 80 volunteers"
Randy's first six months with Ethan were difficult as he struggled to get him to open up. "He had to trust that I was going to be there for him before he was willing to give me a piece of his real self." As they got comfortable with each other, Randy says Ethan's life also shifted in a positive direction. "His conduct in school changed, his grades improved, and his mom was floored because he went from being a thorn in her side to a productive and good kid."
To encourage trust, Big Brothers Big Sisters asks its mentors for a long-term commitment. "We hope a match lasts at least until the child graduates from high school," Grande Prairie Executive Director Amy Mohr says, but Randy and Danny feel their matches are for life. "Kole told me I'll be at his wedding in 20 years. I'm 60 now, so I hope he helps me off the plane," Danny laughs. Both Big Brothers urge anyone thinking about joining to also recognize the time needed to fulfill this role.
Big Brothers Big Sisters helps "about 100 kids each year with the support of 70 to 80 volunteers," Amy estimates. There is a process to becoming a mentor. Applicants must undergo a screening process, including criminal record, vulnerable sector, and child intervention checks. Agency officials then interview applicants and conduct home visits to make sure they're suitable for children. "We also monitor our matches regularly to make sure things are going well," Amy explains.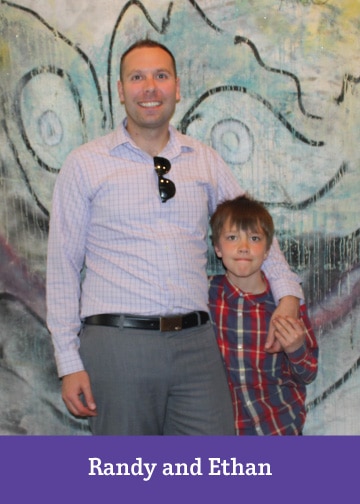 Big Brothers Big Sisters of Grande Prairie has united thousands of children with community-minded people wanting to help the next generation be the best it can be. When "Bigs" take time to build trust between themselves and their "Littles", fledgling friendships strengthen into lifetime bonds. The precious gift of time cannot be bought or wrapped, but it offers much more: the power to transform lives for the better.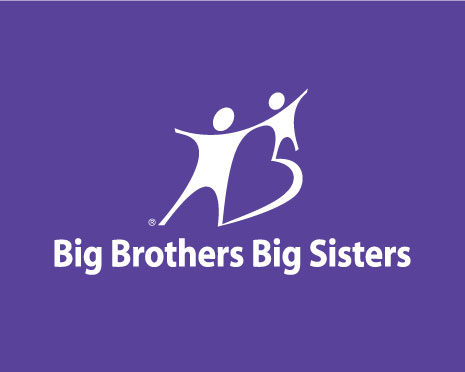 This year for imageDESIGN's Christmas gift, we made a donation to Big Brothers Big Sisters of Grande Prairie & Area! We are so pleased to help this great team by providing activities, crafts, and passes for outings to share the gift of time with Bigs and Littles.
Also, check out our online Christmas Card and colouring sheets for kids, with an original story and illustrations by the imageDESIGN staff.