Brian Brake: The Man Behind the Dinosaur Museum
By Karen Bass Photography by Beauchamp Photography
When Brian Brake says his greatest love is selling, believe him.
As he relates the story of how he became executive director of the Philip J. Currie Dinosaur Museum, he is focused and his gaze is steady. He never glances at notes as he reels off dates and numbers.
Brake's confidence is well founded. He notes that all of his past experiences came together to help him bring the museum project to completion on schedule and on budget. His 27-year military career gave him extensive organizational skills; selling real estate taught him negotiation skills; an international sales position showed him how to look at the big picture; working for St. John Ambulance gave him experience coordinating volunteers; and spearheading the fundraising efforts for major renovations at The Military Museums of Calgary allowed him to utilize all his skills for a single project.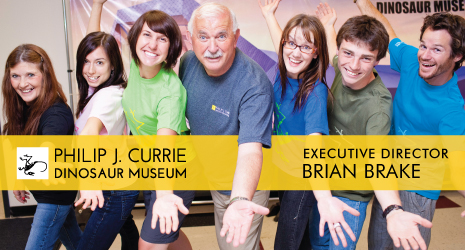 When Brake came on board in 2009, he brought the direction and leadership the Pipestone Creek Dinosaur Initiative needed. With a new team assembled, they reevaluated and redesigned the project from the ground up. Brake organized the project into phases, which allowed everyone, including the public, to track progress.
Phase One began with finding land and a new name for the museum. The organizers requested land donations and seven people responded. A focus group of county residents decided on a parcel donated by Chris Anderson. Whenever feasible, similar focus groups convened to help decide aspects of the project. This was one way Brake engaged the community.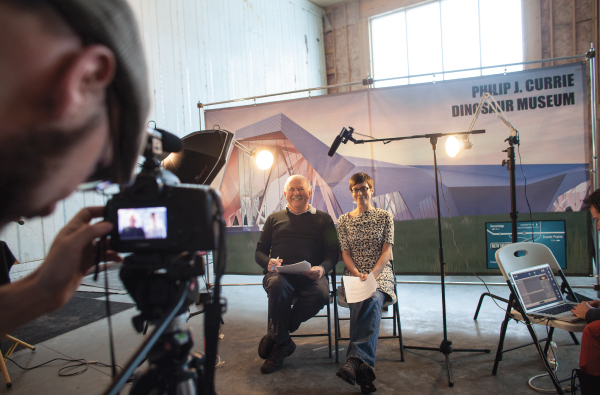 Brake is quick to give credit to others, noting that former MLA, Walter Paszkowski, suggested they approach Philip J. Currie, the world-renowned Alberta paleontologist. Currie was honoured to have the museum named after him, and continues to advocate for it, including involving celebrities like Dan Aykroyd.
One of Brake's strengths is connecting with the right people, and negotiating win-win arrangements. He comments that people are more interested in supporting a project if they give andreceive a benefit. The biggest winners are the residents of the south Peace region, who will have a world-class museum. Brake points out that this same community, from the County and City of Grande Prairie to Saddle Hills to the Municipal District of Greenview No. 16, has worked the hardest and given the most to see the museum to completion. He's amazed at how much the community has contributed, both in cash and in kind. Individuals, companies and governments have gotten involved.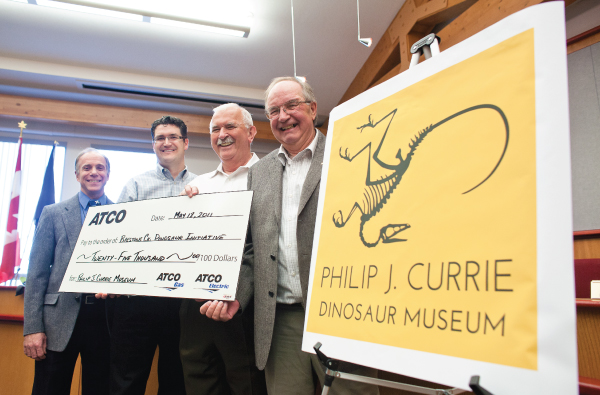 Phase One ended with the completion of a road accessing the bone bed at Pipestone Creek. Phase two ended with Teeple Architects' design being presented to the public in 2010. (The design made Azure Magazine's top ten list of projects to watch in 2014.) Phase Three will wrap up when PCL finishes construction and the building is commissioned on October 31st.
Brake's passion comes across as he explains the details of each phase. He designed the project around three components to ensure ongoing success: tourism, education and economic development. His concern is obvious when he says that Phase Four is not complete. $4.3 million is still needed to create and install the actual museum displays.
Goal-oriented and determined, Brake oversaw the creation of this museum from paper to finished building. Now, he says, it's time to step aside. Though he isn't sure if he will be retiring or managing another project, Brake will be leaving Grande Prairie in mid-September. On September 1st, a new CEO will take over, to complete Phase Four and open the museum to the public.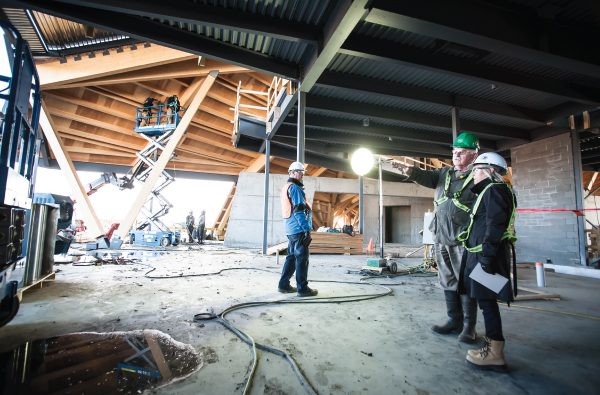 Brake has enjoyed his five years in the Peace Country, and welcomed the challenge of bringing this project to life. His skills, his determination and his passion were integral to his success. And he's certain that the way the whole community has gotten behind it signals that the Philip J. Currie Dinosaur Museum will be an asset and a destination for many years to come.
Follow the progress of the Philip J. Currie Dinosaur Museum on Facebook or Twitter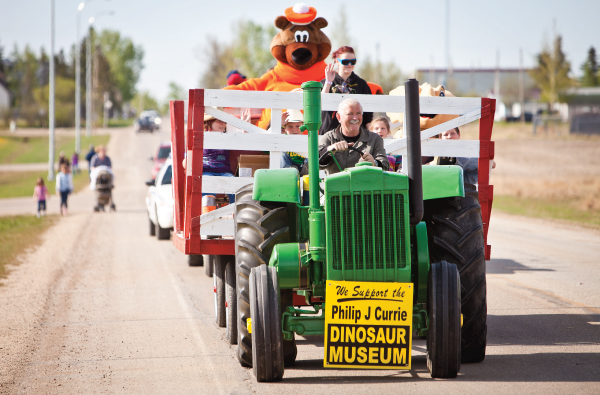 The Philip J. Currie Dinosaur Museum's development could not have been so successful without the direction of its former executive director, Brian Brake. The world-class museum is under construction just west of Grande Prairie and will open its doors to the public in 2015. imageDESIGN is proud to be working with Brian Brake and Erika Sherk at the Museum to create a fresh, new look for their website.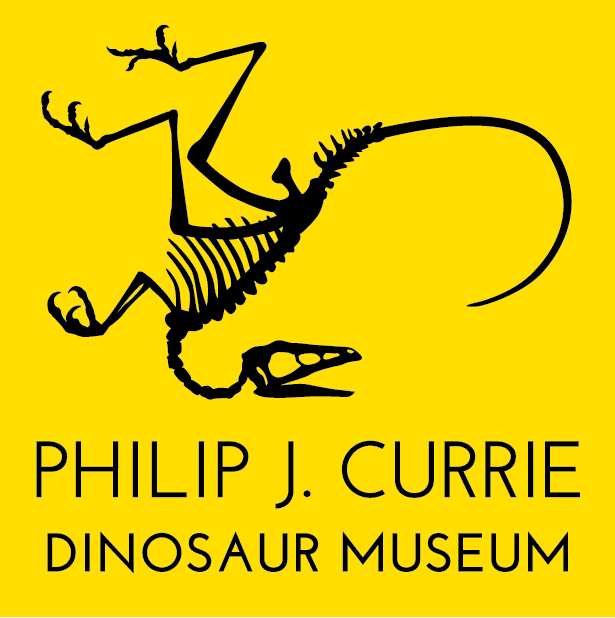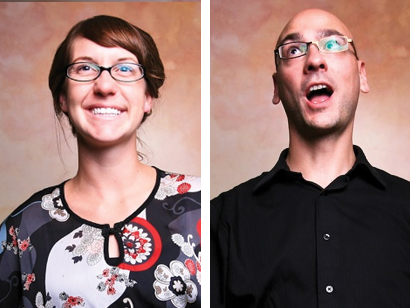 Photographer: Beauchamp Photography
Beauchamp Photography is a husband and wife team—Chris and Laura Beauchamp—based out of Grande Prairie, Alberta. They specialize in documentary, photojournalistic images and photograph weddings, families, commercial clients and editorial work.