Camp Tamarack: The Hidden Gem of Our Community
By Katherine Weber
Campfires,​ ​legendary​ ​games​ ​of​ ​capture​ ​the​ ​flag​ ​and​ ​s'mores:​ ​there​ ​are​ ​few​ ​childhood experiences​ ​as​ ​memorable​ ​as​ ​a​ ​week​ ​at​ ​summer​ ​camp.​
Since​ ​1978,​ ​Grande​ ​Prairie's​ ​own Camp​ ​Tamarack​ ​has​ ​been​ ​responsible​ ​for​ ​creating​ ​lifelong​ ​memories​ ​for​ ​young​ ​people​ ​in​ ​our community.​ ​The​ ​camp​ ​deals​ ​in​ ​authentic,​ ​natural,​ ​and​ ​adventure​ ​soaked​ ​memories​ ​that​ ​develop character​ ​and​ ​leadership​ ​in​ ​their​ ​participants.​ ​
Cassie​ ​Bloy,​ ​also​ ​known​ ​by​ ​her​ ​camp​ ​name "Emerald",​ ​is​ ​the​ ​Director​ ​of​ ​Operations​ ​at​ ​Camp​ ​Tamarack​ ​and​ ​has​ ​been​ ​in​ ​the​ ​summer​ ​camp game​ ​for​ ​14​ ​years.​ ​When​ ​talking​ ​about​ ​the​ ​camp​ ​her​ ​passion​ ​is​ ​undeniable,​ ​"I​ ​keep​ ​going​ ​back because​ ​of​ ​the​ ​kids.​ ​Getting​ ​to​ ​see​ ​their​ ​growth​ ​year​ ​after​ ​year​ ​is…well,​ ​you​ ​can't​ ​find​ ​a​ ​more rewarding​ ​job".​ ​Camp​ ​Tamarack​ ​is​ ​ripe​ ​with​ ​opportunity​ ​and​ ​activities​ ​that​ ​suit​ ​all​ ​children,​ ​and has​ ​been​ ​providing​ ​a​ ​barrier-free​ ​camping​ ​experience​ ​for​ ​years.​ ​"It​ ​is​ ​our​ ​mandate​ ​to​ ​serve​ ​all kids,"​ ​says​ ​Cassie,​ ​adding​ ​that:​ ​"Regardless​ ​of​ ​socioeconomic​ ​background,​ ​cognitive​ ​ability​ ​or physical​ ​ability,​ ​we​ ​will​ ​work​ ​with​ ​families​ ​to​ ​always​ ​find​ ​a​ ​way​ ​to​ ​say​ ​'yes'."​
​Cassie​ ​and​ ​her counsellors​ ​work​ ​diligently​ ​to​ ​provide​ ​a​ ​safe​ ​and​ ​fully​ ​integrated​ ​experience​ ​that​ ​benefits​ ​all children.​ ​"We​ ​want​ ​all​ ​kids​ ​to​ ​develop​ ​and​ ​learn​ ​the​ ​essential​ ​skills​ ​of​ ​connection,​ ​empathy​ ​and community,"​ ​she​ ​says.​ ​The​ ​70​ ​acre,​ ​55​ ​bed​ ​camp​ ​is​ ​fully​ ​accessible​ ​for​ ​all​ ​kids,​ ​with​ ​paved​ ​trails and​ ​accessible​ ​buildings.​ ​"We​ ​have​ ​predominantly​ ​seen​ ​campers​ ​with​ ​'invisible'​ ​disabilities access​ ​our​ ​camp,​ ​but​ ​we​ ​would​ ​love​ ​to​ ​see​ ​all​ ​ranges​ ​of​ ​abilities." ​​ ​​ ​​
​​​The​ ​​Alberta​​ ​​Camping​​ ​​Association​​ ​accredited​ ​camp​ ​boasts​ ​a​ ​new​ ​climbing​ ​tower,​ ​zipline​ ​and giant​ ​swing.​ ​As​ ​well,​ Camp Tamarack​ ​offers​ ​survival​ ​skills,​ ​fire​ ​building,​ ​practical​ ​and​ ​theatrical​ ​crafts,​ ​games and​ ​horseback​ ​riding.​ ​"We​ ​want​ ​our​ ​campers​ ​to​ ​be​ ​immersed​ ​and​ ​connected​ ​with​ ​the​ ​natural environment,"states​ ​Cassie,​ ​adding​ ​they​ ​rarely​ ​spend​ ​time​ ​indoors​ ​except​ ​to​ ​sleep​ ​and​ ​eat.​ ​"It gives​ ​kids​ ​the​ ​opportunity​ ​to​ ​get​ ​outside​ ​and​ ​connect​ ​to​ ​nature​ ​in​ ​ways​ ​they​ ​normally​ ​don't​ ​have access​ ​or​ ​opportunity​ ​to."​ ​Removing​ ​further​ ​barriers​ ​to​ ​attend​ ​their​ ​camp,​ ​they​ ​also​ ​offer "camperships"​ ​to​ ​provide​ ​financial​ ​assistance​ ​to​ ​help​ ​more​ ​kids​ ​get​ ​to​ ​camp.​ ​This​ ​money​ ​is provided​ ​to​ ​the​ ​camp​ ​from​ ​fundraising​ ​efforts​ ​by​ ​the​ ​County​ ​of​ ​Grande​ ​Prairie​ ​Fire​ ​Fighters​ ​and usually​ ​allows​ ​16-20​ ​kids​ ​the​ ​opportunity​ ​to​ ​have​ ​a​ ​life​ ​changing​ ​experience.  ​​ ​​ ​​ ​​
​Camp​ ​Tamarack​ ​also​ ​offers​ ​school​ ​programs​ ​in​ ​the​ ​shoulder​ ​seasons​ ​to​ ​provide​ ​outdoor education​ ​opportunities,​ ​day​ ​camp​ ​to​ ​multi-day​ ​camp,​ ​within​ ​the​ ​school​ ​year.​ ​There​ ​will​ ​also​ ​be a​ ​"Try​ ​It​ ​Day"​​ ​July​ ​2018,​ ​where​ ​kids​ ​can​ ​go​ ​to​ ​camp​ ​during​ ​the​ ​day,​ ​to​ ​get​ ​more​ ​comfortable with​ ​the​ ​experience.​ ​​ They​ ​then​ ​can​ ​choose​ ​to​ ​stay​ ​overnight​ ​on​ ​the​ ​Thursday​ ​evening​ ​if​ ​they wish.​ ​Camp​ ​Tamarack​ ​will​ ​also​ ​be​ ​offering​ ​a​ ​teen​ ​leadership​ ​program​​ ​May 2018 where​ ​teens​ ​age​ ​14-17​ ​years​ ​old​ ​can​ ​develop​ ​problem​ ​solving​ ​skills,​ ​communication​ ​strategies and​ ​overall​ ​leadership​ ​skills​ ​that​ ​they​ ​can​ ​use​ ​to​ ​volunteer​ ​at​ ​the​ ​camp​ ​during​ ​the​ ​summer.​ ​"This really​ ​is​ ​a​ ​resume​ ​booster​ ​for​ ​teens.​ ​Getting​ ​a​ ​professional​ ​reference​ ​at​ ​15​ ​is​ ​a​ ​great opportunity,"​ ​says​ ​Cassie.   ​​
Luckily,​ ​this​ ​picturesque​ ​camp​ ​experience​ ​is​ ​located​ ​only​ ​7km​ ​outside​ ​of​ ​our​ ​city.​ ​From sleeping​ ​in​ ​a​ ​teepee​ ​and​ ​learning​ ​how​ ​to​ ​roast​ ​the​ ​perfect​ ​marshmallow​ ​to​ ​gaining​ ​confidence and​ ​making​ ​new​ ​friends,​ ​this​ ​camp​ ​offers​ ​so​ ​much​ ​for​ ​our​ ​community.​ ​It​ ​is​ ​truly​ ​a​ ​hidden​ ​gem that​ ​has​ ​been​ ​serving​ ​our​ ​community​ ​for​ ​decades​ ​and​ ​will​ ​continue​ ​to​ ​provide​ ​a​ ​welcoming​ ​and inclusive​ ​opportunity​ ​for​ ​young​ ​people​ ​for​ ​years​ ​to​ ​come.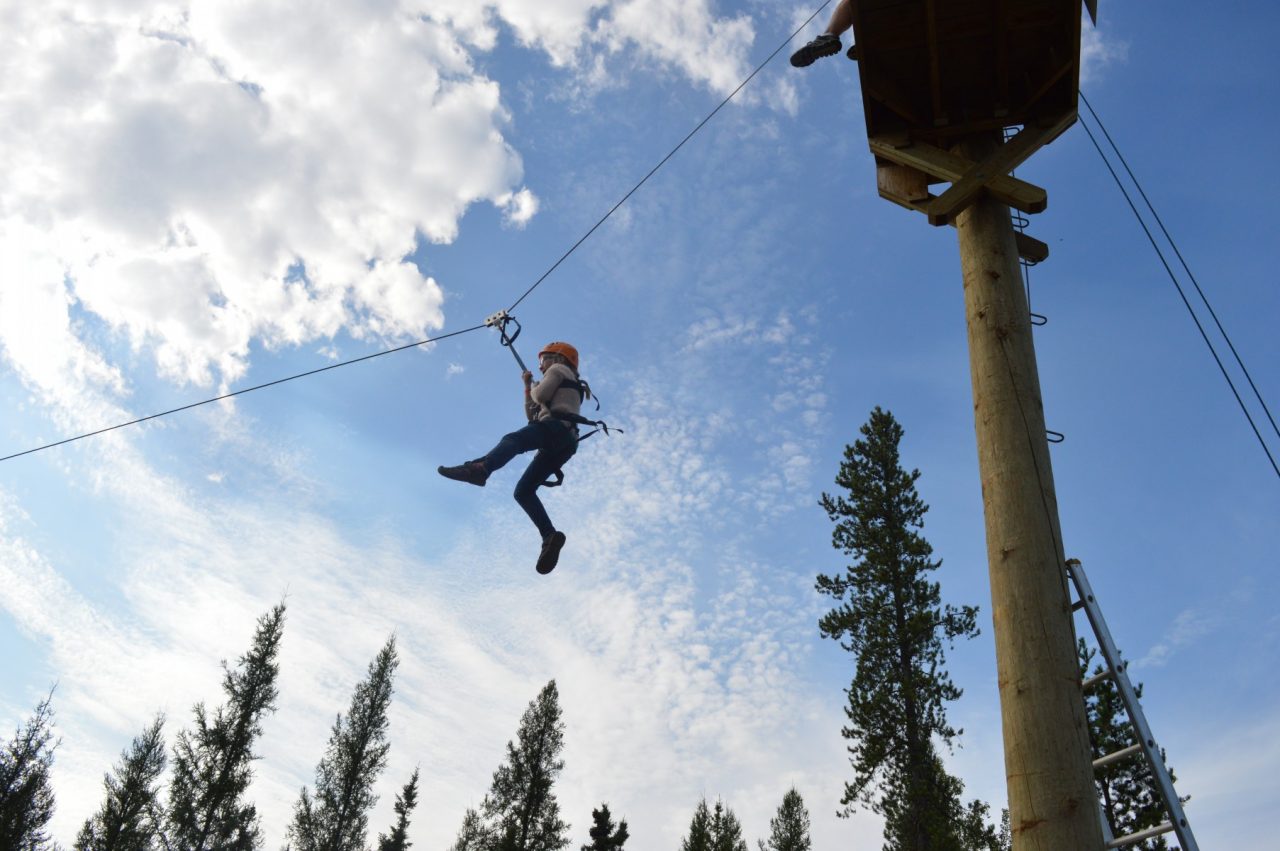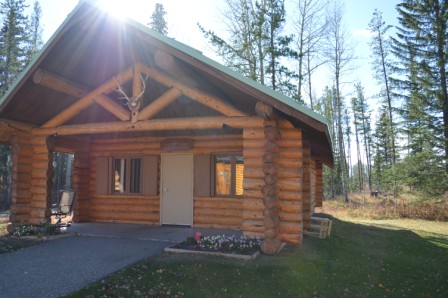 Camp​ ​Tamarack​ ​is​ ​ripe​ ​with​ ​opportunity​ ​and​ ​activities​ ​that​ ​suit​ ​all​ ​children,​ ​and has​ ​been​ ​providing​ ​a​ ​barrier-free​ ​camping​ ​experience​ ​for​ ​years.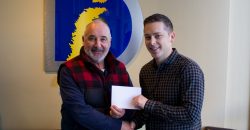 imageDESIGN is excited to have helped Camp Tamarack launch their brand new website at camptamarack.ca as well as present them with a cheque for our annual Christmas donation in support of a deserving non-profit organization.