Creating Dreams – Kevin Hilgers
By Christina Lawrence-Eklund
Kevin Hilgers has been a familiar presence in Grande Prairie for nearly 30 years. With Wave Media, he's spent two decades helping businesses improve their visibility through marketing and advertising. Simultaneously, as a Rotarian, he's given his expertise to different fundraisers and initiatives. One of his proudest achievements has been managing the Dream Home Lottery for the past eight years.
Kevin spent his younger years in Brandon, Manitoba. "Growing up, I was always an entrepreneur," he shares. Some of his earliest jobs included delivering newspapers, mowing lawns, and selling ice cream. After high school, his willingness to work led him to DJ gigs at dances and at the roller rink. Then, an encounter with a radio announcer convinced him to enroll in a broadcasting college in Saskatoon. Radio took him back to Brandon, then Saskatoon, Melfort, St. Albert, and eventually, a small city he had never heard of – Grande Prairie.
Following five years of hosting the morning show at CFGP, Kevin took a chance on himself, leaving radio to build his business, Wave Media, full-time in 1997. He would join Rotary, "a love of my life," as he calls it, that same year. "I realized it had much to offer: leadership skills, business networking, fun, friends, and opportunities to serve the community." His enthusiasm paved the way for him to become Club President. In 2012-2013 he was named the youngest-ever Rotary Governor for District 5370.
Rotary also provided an opportunity for Kevin to manage the Dream Home Lottery, one of Grande Prairie's most notable fundraisers. Under Kevin's management, the lottery flourished, selling out three years in a row from 2013- 2015.
This year, the 25th annual lottery, was also a sellout and the most successful yet. "We also upped the ticket count by 26 percent and we sold that out," Kevin reveals. Why? "The house was a home-run. It just seemed to resonate with people. Second, the economy is feeling better; not where we were, but it's feeling better. Third, we changed a few things around in marketing and it made a big impact. And fourth, we did a party pack. We sold 1,800 party packs, bringing in more sales as a result of creating a pack with a larger quantity of tickets."
A true marketer, Kevin has thoroughly studied ticket buyers' behaviour. "People are buying a dream," he says simply. "They dream about how their life would change if they did not have a mortgage to worry about. And for those fleeting days, weeks, or even months, that dream is a part of their life as they look at that ticket."
As an entrepreneur with Wave Media and a Rotarian, Kevin Hilgers has been a longtime staple of Grande Prairie. Though he lives in Victoria now with his wife, Jan, Kevin is confident Wave Media will continue to have a strong local presence thanks to his newly minted business partner, Melissa Coulombe. Kevin adds that he's thrilled to be managing the Dream Home Lottery into 2019-2020, and considers it one of the highlights of his career: "There's great joy in the rewards, to see it grow, to see it make a huge impact in the community, and to create dreams in people's lives."
Growing up, I was always an entrepreneur.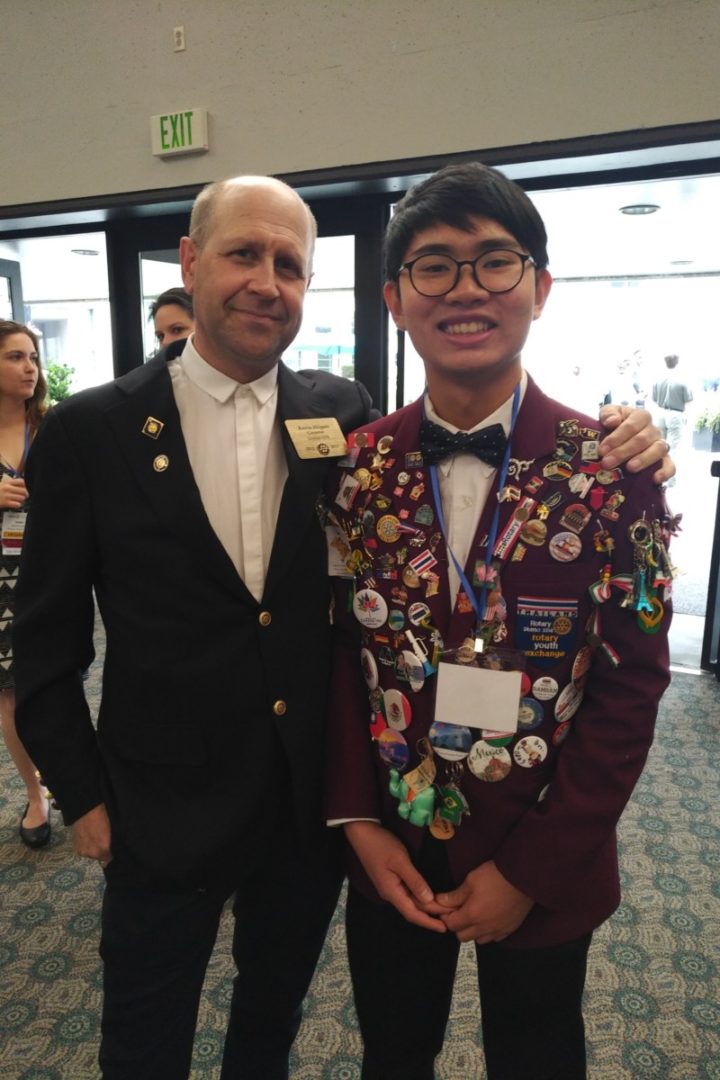 imageDESIGN has worked with Kevin over the years, most notably with the Dream Home Lottery website, https://winadreamhome.ca/