Famoso – Grande Prairie's Own Little Italy
By Kirsten Goruk Photography by Charlie Healey Photography
It's happened to many of us at one point or another. We drop by Famoso's for dinner and experience that moment of hesitation that comes with pronouncing what we want to order.
Maybe you like your pizza with a bit of everything and you order the Capricciosa or you're a cheese lover and opt for the Quattro Formaggi.
Christa Kim, manager and co-owner of the Grande Prairie branch of the Neapolitan pizzeria, says that getting the name right is no big deal and she loves it when people give it a shot.
"Lots of people are scared of the words. They'll just kind of point or try to sound it out. There's no judgment here, we're all learning," Kim says with a smile.
"Even though I've worked here for a year and a half, I still say some of them wrong. Lots of people try and they do get it."
Famoso opened last April and offers Grande Prairie diners a relaxed, casual dining environment, perfect for dates, anniversaries or birthdays, even a night out with the girls.
"We love Famoso, the food and the concept, which is kind of what brought us to opening one in Grande Prairie. We felt that it was missing something, that kind of in between. It's not that fancy, but it's not a fast food restaurant," Kim explains.
Everything about the food is authentic. Flour and tomatoes are imported from Italy and the recipes use fior di latte mozzarella, which is a whole milk mozzarella with no additives or preservatives.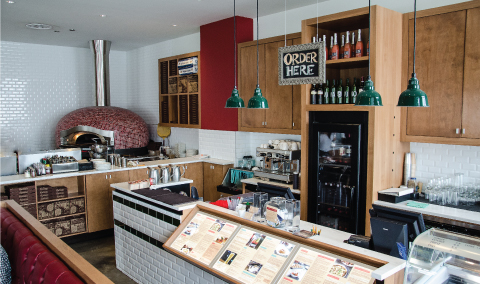 "We cook everything at 900 degrees in 90 seconds. Our pizzas are credit card thin," Kim says.
"We have a lot of different kinds, new world ones so your pepperoni, ham, and pineapple. We also have fresh creations that are introduced every year and then we have our very Italian ones."
So depending on what you're looking for, you can play it safe with your usual, or branch out and try the Cavoletti pizza, a favourite of Kim's. The franchise regularly introduces seasonal items as well to keep the menu fresh and interesting.
"The menu has a really good blend of comfort foods and then things for people who are a little bit more adventurous or want to go to the next step, but not all the way with their flavour palettes," Kim says.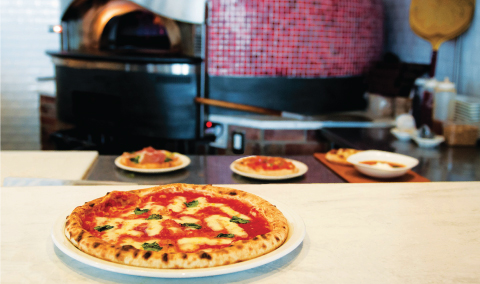 The staff work in a team environment with assigned sections for servers, but because patrons order their food at the till, it's geared towards keeping a pace that the guests want. You might see a few servers pop by over the course of your meal as they check in and refill drinks.
Kim is grateful for a team of managers and staff who make work fun and also for the support of the community, which is why they do what they do.
"The guests, that's really what we're all here for. We get to meet new people, hear their stories and when they really like something, it's awesome to hear about," Kim says.
Famoso Neapolitan Pizzeria offers an authentic Italian dining experience, right in Grande Prairie. Famoso is featured within the Good Eats Guide, a guide showcasing the best in Grande Prairie's restaurant scene.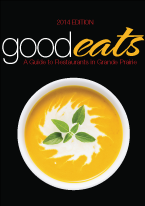 Photographer: Charlie Healey Photography