From Grain Bin to Glass
By Christina Lawrence-Eklund
A Refreshing Take on Local Beer Making.
Humbly tucked away in a shop just off 84th Avenue lies Grain Bin Brewing Company, a small, beer-based business. Inside the bay, a corrugated steel grain bin converted into a bar greets customers. Decorated with vintage wood signs and a rusted wagon wheel chandelier, it's friendly and relaxed, much like the company's six owners.
Dalen Landis, a 10-year home brewing veteran, is one of them. Before deciding to pursue his passion full-time, he owned a custom flooring company. He and his buddies were interested in making beer so they shared equipment to cut costs. Soon, they realized they could create a business out of a hobby. Their philosophy was simple: to make beer they would want to drink. After a year and a half of planning, Grain Bin Brewing Company was born.
Standing out in a saturated market is challenging, Dalen admits: "It's hard to sell beer because there are so many good ones out there. We wanted to make sure we offered something different." So, the guys developed recipes and styles unique to the Peace Country using ingredients like saskatoons, strawberries, and spruce tree tips. They named their brews after local landmarks like Pipestone Creek, Smoky Flats, and even Highway 666 near Grovedale.
Dalen believes being open to suggestion also sets Grain Bin apart. That's why he came up with the Democracy series, allowing customers to recommend and vote on future flavours. "There's pride of ownership that goes into making something and to give that up is risky," he confesses. The trade off is that they find out firsthand what their customers want. The first Democracy poll yielded 350 votes and the second brought in 400, proving that people are interested in having their voices heard.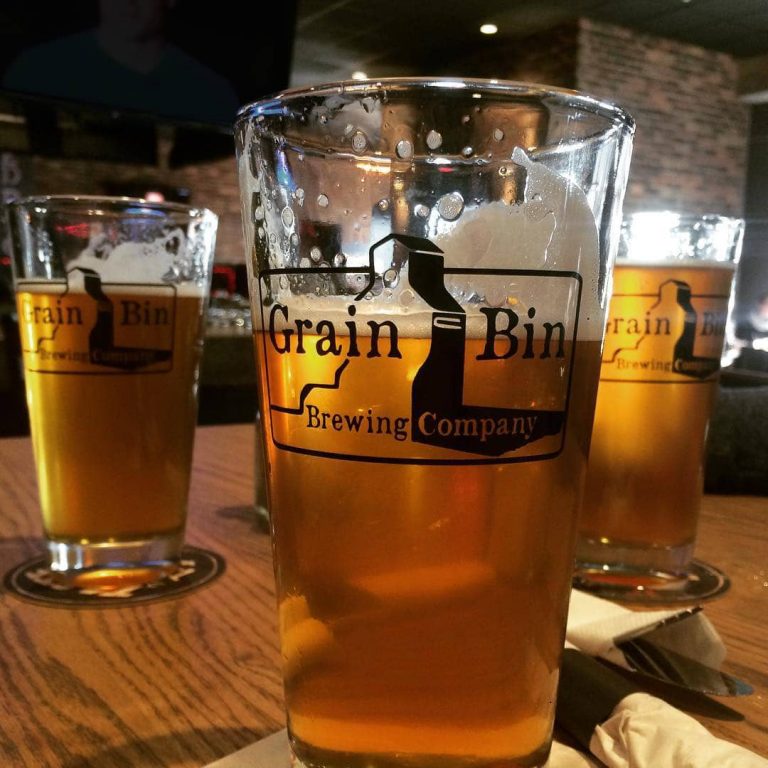 Democracy isn't the only way Grain Bin plans to involve the community. Dalen says the guys will be working with charities too, letting them pick a style of beer, choose a name and design a label promoting their cause. "We'll brew the beer for them and they'll get a portion of the profits." Their first collaboration will be with the St. Lawrence Centre. After that, people will be able to nominate non-profits.
Grain Bin has only been open since February but Dalen says the feedback has been encouraging. "We're selling beer faster than we can make it. A month ago, we expanded our production 30 percent just to keep up with demand." Grain Bin's beer flows from 20 tap handles across town and is available at six bars and restaurants. The company even sells bottled beer with custom labels for businesses and weddings.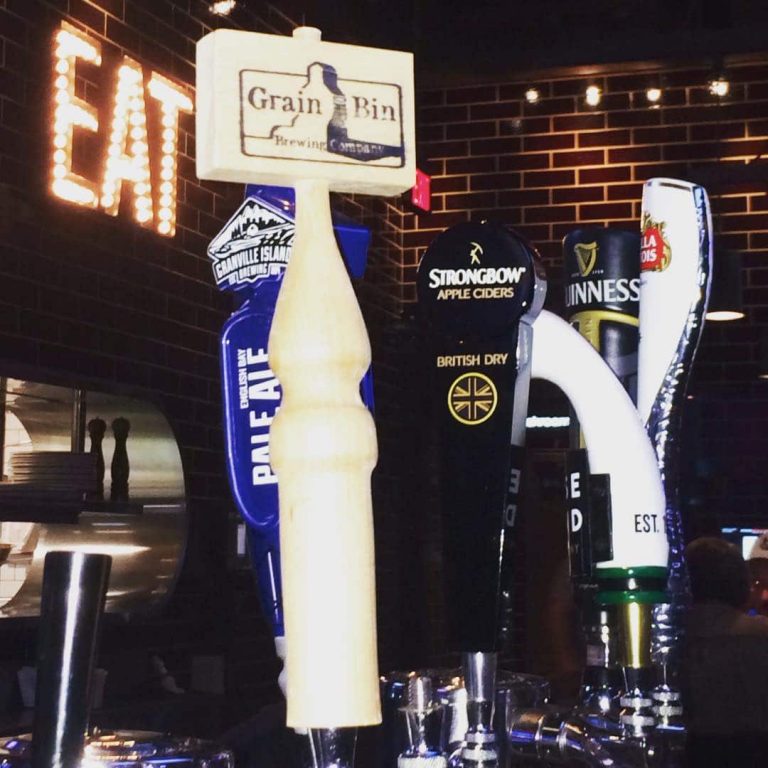 With plans to create 30 different beer styles this year, Grain Bin is bound to be busy. By incorporating fresh, local ingredients and allowing people to suggest new flavours, the business provides a beer drinking experience not offered by anyone else. Grain Bin Brewing Company's approachable attitude and commitment to quality brews quench the thirst of its customers.
Grain Bin is a local craft beer brewing business located in Grande Prairie, AB. imageDESIGN is proud to be Grain Bin's official custom beer label designer, designing their new upcoming beer bottle labels as well as custom labels for weddings and business promotions.