Martine Martell Photography – Rapid Development
By Deb Guerette
Martine Martell never planned on a career in photography, but discovering and pursuing her passion for it is a calling she feels fortunate to follow.
Martine was on maternity leave from her job as a day care manager, visiting her parents in B.C. with her baby daughter, when she crossed path with a camera headed for recycling in her father's office. Using that old film camera to take pictures of her daughter helped her discover both an affinity for photography, and her artist talent for it.
A little less than eight years after those first baby pictures, and then an impromptu first wedding job, Martine has established a thriving photography business in Grande Prairie and is earning recognition for her work, such as winning the 2013 Ultimate Bridal magazine photography contest.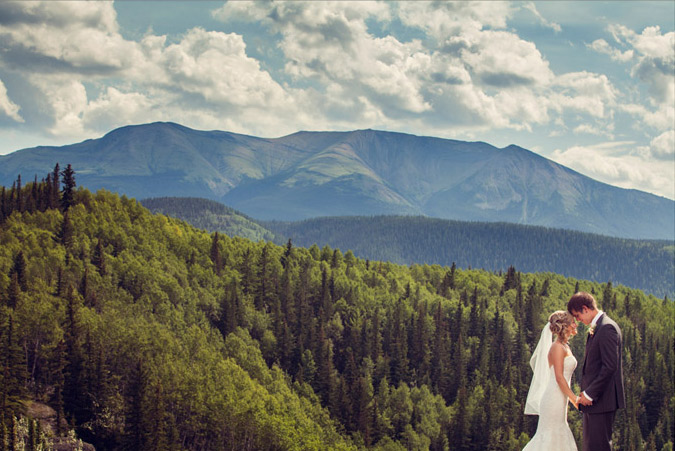 "I showed up and met the bride for the first time the day of the wedding," Martine said of the first wedding she photographed. "The photos turned out really good, and that's when I said, I should maybe look into this more, do more of this, maybe get some training and a digital camera."
Martine committed to photography full-time four years ago. She's entered the Ultimate Bridal magazine photography contest for the past three years, and had some of her photos published in the magazine the first two years. Earning the cover photo for the fall 2013 issue was rewarding, and she's also represented in that issue with a two page feature of a 1950's themed wedding she photographed.
Martine is also pleased with becoming a full member of Professional Photographers of Canada (PPOC), after earning her accreditation in Newborn, Infant and Child Portraiture, as well as in a general a Portraiture category, with PPOC in February 2013.  In April 2013, three of four images she submitted into a national image competition were accepted.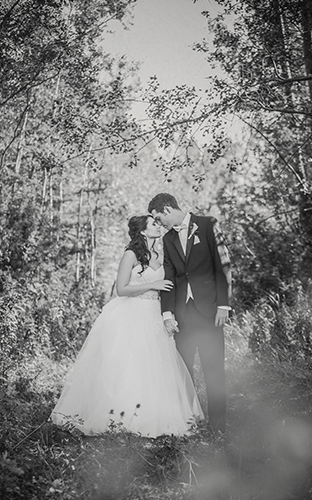 Martine credits opportunities she's had to work with and learn from other photographers, such as Lori Brough with Pure Photography, with helping her develop the expertise she's acquired. Workshops and courses she's attended have also helped her hone skills in areas of interest.
With business for Martine Martell Photography building a little more rapidly than she's ready for right now, Martine is working to narrow her focus on areas of interest, to balance her work and family life.
"This past year, I realized that I got really busy, really fast…, and even though it was a great year, I am going to slow down a little. I still have two kids at home who love spending time with me," Martine said, adding, "I am lucky I have a husband who works…, so that pressure isn't all on me, and I am definitely thankful for that."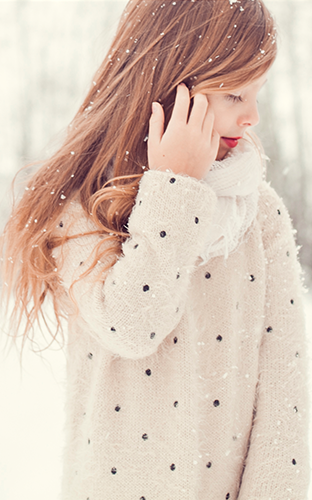 "I am going to focus on certain things that I am really into. Part of it is dance, and another part is still children. I really love photographing children, but with more of a boutique twist, and that's something I am going to start promoting for 2014."
"Dance is something I have only been doing for maybe the last year, but it's a direction I have a passion for, so it's one of the things I want to explore more," Martine said.
Martine's dance and other photos can be viewed on her website at: www.mmphotography.ca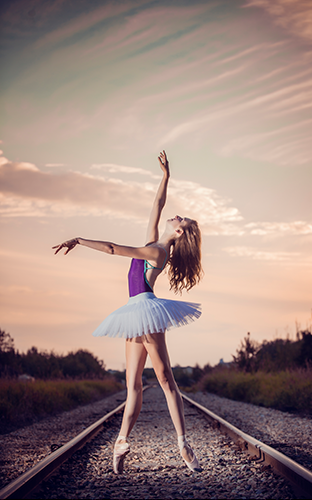 Martine Martell was the winning photographer for the Ultimate Bridal Magazine annual cover photography contest for the 2013/2014 addition. As imageDESIGN's own publication, the magazine is dedicated to showcasing the inspirational and highlighting local talent and suppliers from Grande Prairie, the Peace Region & Northern BC.