Mary Nutting: A Life of History
By Jessica Sanderson Photography by Bee's Photography
After 17 Years Mary Nutting Retires from the South Peace Regional Archives
Mary Nutting has been a part of the South Peace Regional Archives since they began more than seventeen years ago, but now she is leaving her position as Executive Director to begin her retirement.
Nutting didn't always have such a passion for history, but after spending a year in England she developed a deep appreciation for it. When she returned she began volunteering at the Museum and discovering the history of her own region.
"When I started to see the history of this area as being 10,000 years old and not 100 years I got really pulled in," said Nutting.
When it was decided that the South Peace Region needed an archive Nutting was asked to do the initial survey to locate where all the archival material was being housed. When in 2000 the Archives were established they hired Nutting to operate it.
Nutting said they could not have done it without the funding from the City of Grande Prairie, the County of Grande Prairie, the M.D. of Greenview, and the M.D. of Spirit River, or without the people bringing in their historical documents.
"We're doing something that's got meaning for future generations. You're not just doing it for this year, you're doing it for a hundred years from now. It has a lot of value in the long term," said Nutting.
The archives provide the Peace Country with a sense of identity that history books cannot capture by giving a more in-depth perspective of the individual people. It also allows people to reinterpret, revisit, and restudy the history. A lot of people come in to do just that and to Nutting, that's one of the best parts of the job.
"It's always fun when people come in to look for stuff because then it's like a treasure hunt, said Nutting.
Her favourite things in the archive are the family collections. In one such collection, there was an 1820 will and codicil from a man expressing his concern that his indigenous wife would get a fair share of his estate. The collection also contained, among other things, pictures of boys dressed for war and a mortgage for a cow during the Great Depression.
"I just got shivers," said Nutting, "it felt like was holding the whole history of the Metis in my hands. That's a collection that really stays with me."
Another project Nutting was part of, just prior to her retirement, was the reproduction of one of Olwen Sanger-Davies' diaries into a book. "It's one of those things that you do want to archive, yes, but it should be reproduced not just preserved as an archival document. It needs to be out there in the public," said Nutting.
The journal contains many drawings and paintings of Sanger-Davies' travels from England to Grande Prairie during the Great Depression. "It makes you realize we have this dark picture of the Great Depression and yet life was going on as normal," said Nutting.
"I love the stories about the people. You don't realize how heroic people are and how much they've done until you see all the documents in their life. You realize the things other people have gone through and they still had really good lives. I think that really gives you strength."
Now that she is retiring she will miss getting to work with the volunteers and the staff. "They're just a lot of fun, they've got a lot of passion, and they do a lot of the work," said Nutting.
Nutting won't, however, stop researching and exploring the history of the region, especially now that she has more time to work on her own projects. She also plans to get involved with the Friends of the Archives Society, spend more time in her garden, and do more traveling.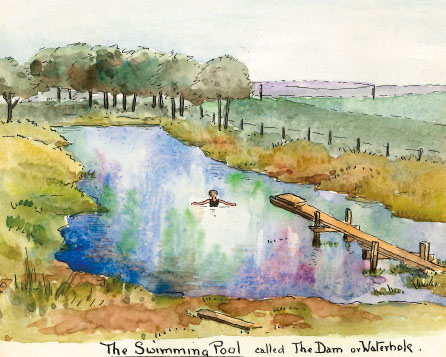 "I just got shivers," said Nutting, "it felt like was holding the whole history of the Metis in my hands. That's a collection that really stays with me."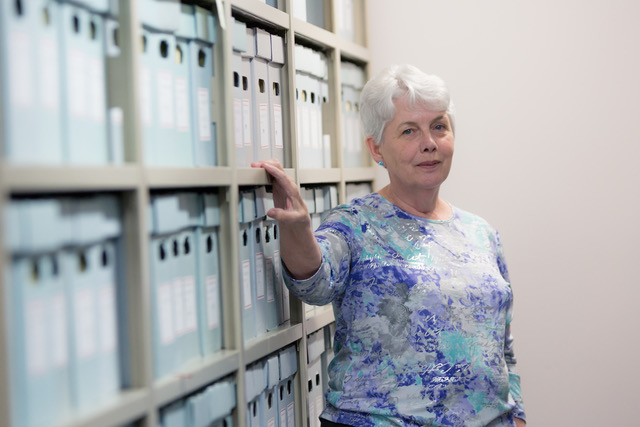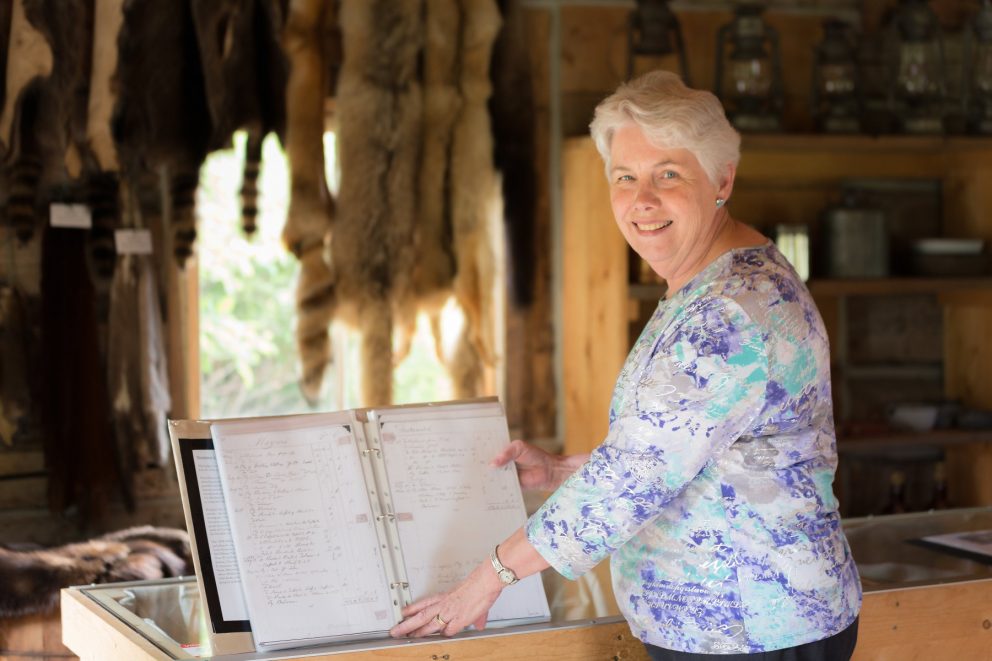 We are so excited to be working on the Olwen Sanger-Davies book with Mary Nutting, and honoured to have worked with the South Peace Regional Archives over the years. Be sure to watch for the book in the fall.
Photographer: Bee's Photography
Fran Rodgers is a self-taught photographer with a love for people and a passion for photography. Focus on families, kids, and couples, Fran enjoys capturing all those special moments in life. For more information, contact Fran at beesphotography2015@gmail.com or message her on Facebook!