Wine & Dine: Padrino's Italian Ristorante
By Kirsten Goruk Photography by Prairie Ranger Photography
Experience a romantic night out of fine Italian dining!
Upon walking into Padrino's some of the first things you notice is the soft, candle-lit mood, the gentle clinking of wine glasses and the intoxicating aroma of freshly baked focaccia bread. It's no wonder this local hot spot has been home to countless romantic evenings over the years.
"We've had lots of engagements happen here and lots of weddings. Then people will come back for anniversaries each year, sit at the same table; it's really sweet," says Jennifer Lefebvre, supervisor and server at the Grande Prairie restaurant.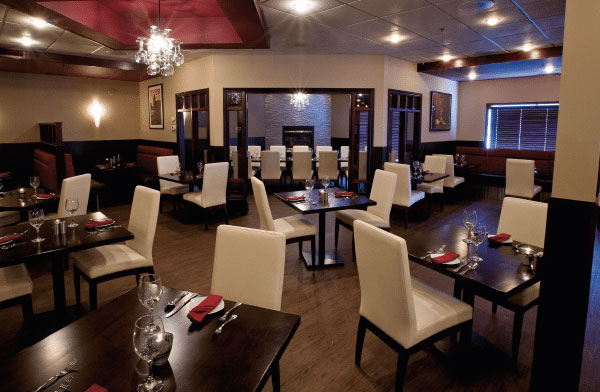 And it isn't just about anniversaries. According to Lefebvre, Padrino's has a number of regulars who find themselves coming back again and again, even if they're not locals.
"We have lots of the same customers, even people who are not from here. They travel here for business and we've met lots of people from out of town who maybe feel like they're coming home a little bit. We also have locals who come a couple times every month," she says.
The restaurant opened in 2009 with the Holloway Lodging Corporation as its owner and began to offer patrons authentic Italian cuisine. Some of the staff have been around since day one and as others have joined the crew, they've really embraced the idea of working together.
"It's very family oriented. We have a small staff so everybody is really close. We're pretty good friends and it's really nice that way," Lefebvre says.
Some of those staff members are always busy in the kitchen, whipping up fresh meals, including dishes that patrons never get tired of — neither does Lefebvre.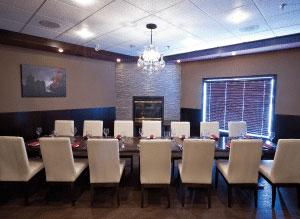 "We have some favourites that will never go. We have a bison tenderloin that you can't get anywhere. It comes with a brandy peppercorn sauce that's just fantastic," she says.
The menu is also refreshed quarterly with new creations, some of which currently include shrimp and asparagus gnocchi and pork tenderloin stuffed with prosciutto and parmigiano reggiano.
"We make everything from scratch so it's really nice that way. Everything can be made to order and we use fresh herbs, fresh sauces," Lefebvre says.
"All of our desserts are made in house. It's all homemade, which is really nice, we don't have a lot of that in Grande Prairie."
Lefebvre believes it isn't just the food that draws people in, it's also about the atmosphere, something she feels is unique to Grande Prairie. As someone who both works behind the scenes and on the floor, she recognizes that there's "an art to serving well."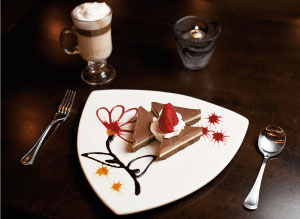 Much of what Padrino's offers is about an evening away, a chance to escape from a day's work and enjoy good company and great food.
"It's small, quaint, and it's a little quieter. People can visit and I like to think of it as an experience," Lefebvre says.
"People in Grande Prairie work so hard, they're always busy, so we like to treat each person that comes in the door to an experience, rather than just going out for food."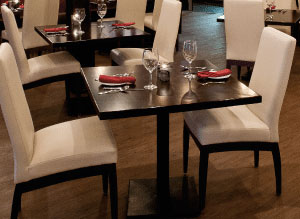 Padrino's Italian Ristorante is a local fine Italian restaurant providing excellent customer service, as well as unique and fresh dishes within a candle-lit romantic setting. imageDESIGN has worked on various projects with Padrino's in order to continue building their brand and maintaining their presence.
Photographer: Prairie Ranger Photography
Sean Trostem is an artist and self-taught photographer who is ever changing and growing. Focused on female portraiture, fitness, and commercial photography, but also pursuing fine art figure and creative types of photography in both digital and analog mediums. For more information, you can visit Prairie Ranger Photography.