Tangled Bobbin: Unique Tailored Treasures
By Jessica Sanderson Photography by Prairie Ranger Photography
A love for fashion creates the ideal place to find unique clothing and personalized tailoring!
Walking into Tangled Bobbin you would never expect that owner Raynelle Yanishewski fell into women's consignment. The store is well organized and beautifully stocked with an inventory of jackets, dresses, accessories, and everything in between. Browsing through the unique pieces is like going on a treasure hunt, and when you find that perfect piece that happens to be your size, it's even more thrilling. These items might have second hand origins, but they definitely feel brand new. The only warning to eager shoppers? If you don't snap up the reasonably priced treasure that catches your eye, someone else will!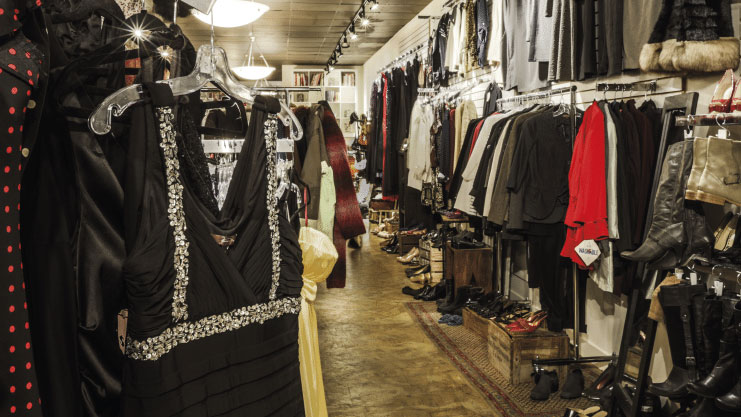 Raynelle has three years of experience running a sewing studio from her home, but always wanted to open a studio downtown. When a space became available, she jumped right in, but didn't have the time to get the inventory together for the shopfront of the studio. Consignment not only fit perfectly with the other side of her business—alteration—but was also something Grande Prairie was sorely missing. "I love consignment," Raynelle says, "I'm a child of the 90's when grunge was really big. I wore a vintage grad dress and a vintage wedding dress." There's really no such thing as ready to wear, so it's useful that the in-store items can also be tailored to fit in the same place.
Raynelle quips that everyone in the store "are really good tailors learning to be retailers." Though they specialize in bridal and formal occasion tailoring, they do everything from hemming, to zippers, to tarps. The tailors also all love recycling and upcycling; the consignment side provides them with material to explore their talents. On top of everything, Tangled Bobbin also does some custom sewing, such as flower girl dresses, accessories, bow ties, and suspenders. As they expand and grow, Raynelle hopes to provide more of these services.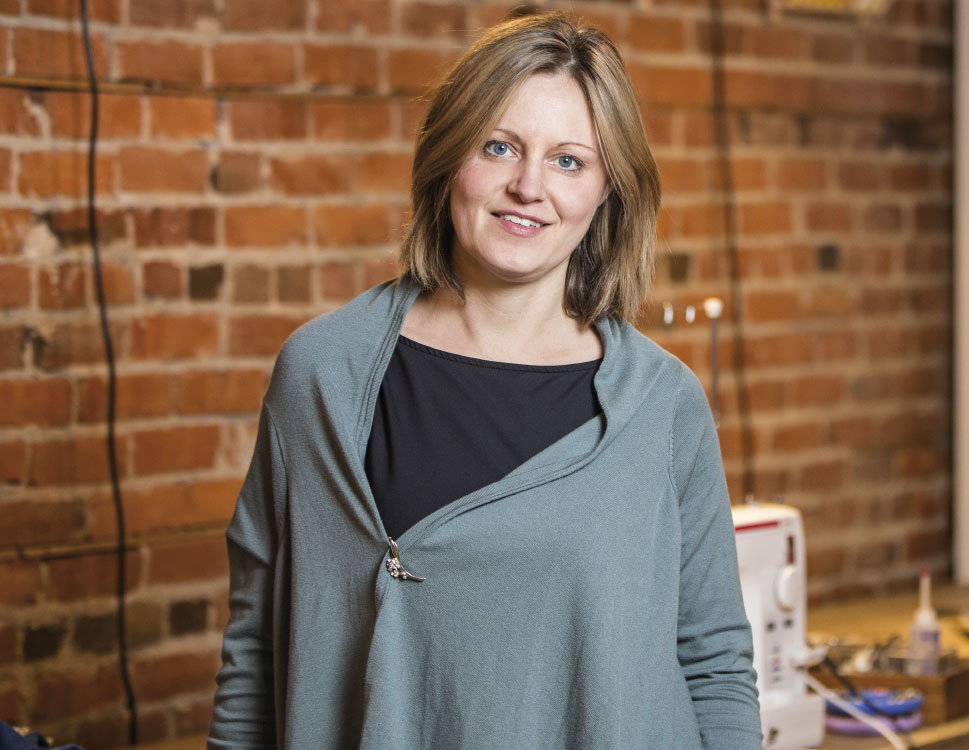 The other three seamstresses at Tangled Bobbin had never sewn a stitch and were reluctant to learn, but over three years Raynelle has ignited the spark within them. Now the tailors are excited to evolve as frequently as their ever changing stock. To keep up with the dynamic world of fashion, they take courses, and are constantly collaborating by bouncing ideas off each other. In spite of any initial reluctance to push their boundaries, each member of Tangled Bobbin is excited to expand upon their trade talents by exploring other aspects of tailoring, such as embroidery.
In the long term, Raynelle hopes to grow her business large enough to be able to open workshops and provide training to those interested in learning her craft. She really wants to inspire young women to get excited and motivated about sewing. It is her dream to give other people the basic skill set to revitalize the trade. "It's a unique trade that you can take anywhere," Raynelle says, "Three years from now, if you decide to have a baby, put your sewing machine on the kitchen table."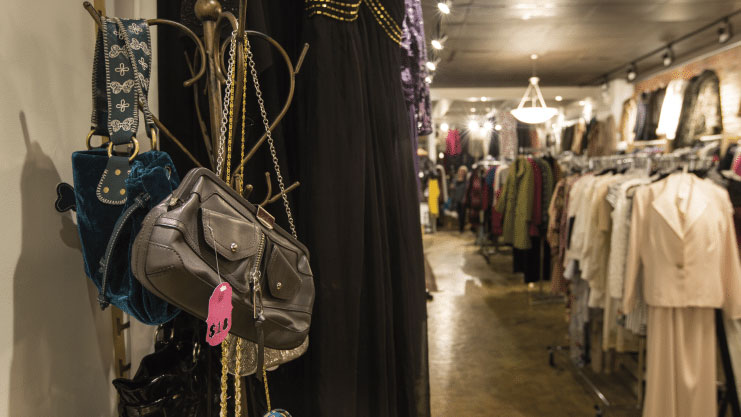 As Tangled Bobbin becomes more established downtown, Raynelle also wants to interact more with the City's arts community to share her passion and show how fashion is truly a form of art.
Everyone at Tangled Bobbin is also excited for their first summer in the Downtown shop. With Canada Day, the Sizzling Sidewalk Sale, Annual Street Performers Festival, and other summer events, we can look forward with anticipation—and shopping bags at the ready—for what Tangled Bobbin has in store!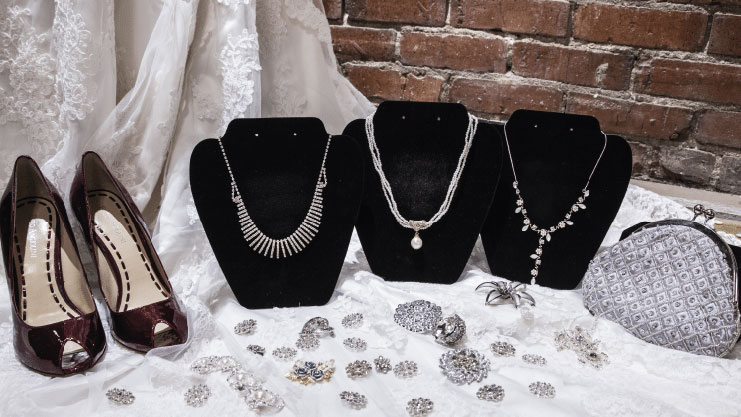 Tangled Bobbin is a professional sewing company that also offers a wide range of consignment clothing and accessories in downtown Grande Prairie. imageDESIGN enjoys working with Tangled Bobbin on various design projects in order to assist in promoting their business with fabulous signage and marketing materials.
Photographer: Prairie Ranger Photography
Sean Trostem is an artist and self-taught photographer who is ever changing and growing. Focused on female portraiture, fitness, and commercial photography, but also pursuing fine art figure and creative types of photography in both digital and analog mediums. For more information, you can visit Prairie Ranger Photography.