How Does She Do It? Inside Look: Terri Sudnik
By Kirsten Goruk Photography by Chic Perspective Photography Inc
Terri Sudnik has a simple philosophy that she lives by: say yes.
"Imagine a place where more people are saying yes because they sincerely want to help and because they are living their purpose. I hope to set an example for those youth and everyone whose path crosses mine that by investing in our community, by communicating what is real and by saying yes, everyone benefits," Sudnik says.
It's likely you recognize her name, as Sudnik has been involved in countless community events and organizations. Over the years she has worked and volunteered with groups and events, such as the City of Grande Prairie's centennial celebration, Ford's Women Curling, Bud Country Fever, the Chamber of Commerce, and the United Way Alberta Northwest.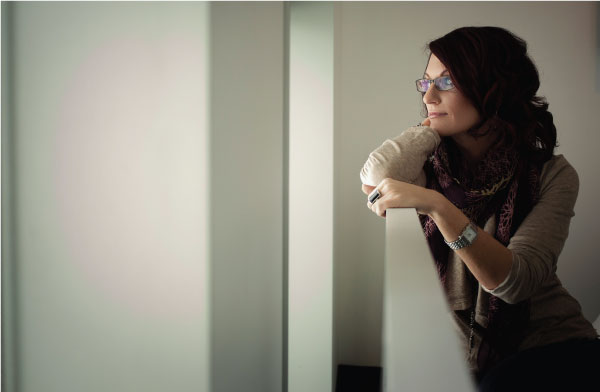 Sudnik, who grew up in Lymburn, just outside of Hythe, says she and her sister were a part of a community where you knew your neighbours and everyone looked after each other. She wasn't taught to volunteer or ever really used that word, it's just who they are.
"We were raised with strong values that you worked hard and always did for others because you just never know when you yourself may need some help. Mabel and Eugene Sudnik looked after their community and they raised us to do the same," she recalls.
After obtaining an office administration course at Grande Prairie Regional College, Sudnik found that the opportunities to get involved were endless: All she had to do was say yes.
Dividing her time between being a realtor with REMAX and projects under the umbrella of her company CMGroup, Sudnik says that it's important to get involved with things that inspire; For her, that includes Rotary and the Stompede.
"For me it's intuition. Those groups, organizations, event and activities, I know if they feel good, feel right, and if they're giving back to the community," she says.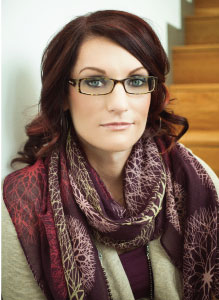 A lot of what she does is meant to impact the community, and that by doing more she can help make the world a bit brighter. Much of that relates back to her daughter, six-year-old Samantha.
"She is one of the largest reasons for me to stay active in the community. It's about being healthy and strong so I can look after her, and so she understands the importance to give back," she says.
If you find yourself wondering how does she do it all, Sudnik admits that it isn't always easy and that everyone needs to recognize when they're stretched too thin.
"You have to have the passion, the drive, you have to know your limits and you have to take care of yourself. There are times when some of those things will teeter, so you also have to know when to ask for help."
For anyone looking to get involved or start giving back, Sudnik says there's no time like the present.
"Do it. Don't be scared or wait for the right moment. If you're waiting for the right moment, you'll be waiting forever."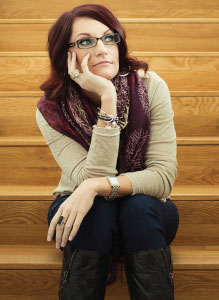 Terri Sudnik is a proud supporter of the local community in Grande Prairie, as she dedicates most of her time and energy into helping with a variety of projects and events. imageDESIGN has the pleasure of continuing to work with Sudnik on various design and print projects, such as the Grande Prairie Stompede, Bear Creek Events Centre, and the Rotary Club.
Photographer: Chic Perspective Photography Inc
Korreena Tucker moved to Grande Prairie in 2006 from Prince George, British Columbia. She is the proud mother of two boys and a wife to her wonderful husband. Photography became her hobby in 2009 and she has recently decided to make it her career by starting Chic Perspective Photography Inc.