Boost Your Brand with Canva
Follow along and learn to use the Canva app for easier, faster, marketing solutions that you can do yourself. Using Canva and consistent branding will boost your business' brand in all your DIY marketing with professional social media posts and printed marketing materials.
This tutorial will take you step by step to learn:
Why branding is important to your business
The significance of brand consistency
Introduction to Canva and why you should use it
Setting up your brand kit on Canva
Using Canva templates
Canva for Social Media
Layout tips
If you…
have never used Canva before
are new to creating social media posts
are looking to create consistent branding across your marketing and social media
you're in the right place!
Boost Your Brand With Canva
Why Is Branding Important
When you first start a business, your family and friends know who you are, and what you stand for without the need to brand yourself.
But once you start needing to market to prospects, you need to let the world know what makes you, you.
Your branding is how the world is going to understand what you do and why you do it.
If there were a way you could be:
recognizable

trustworthy

memorable

consistent
that's something you'd want to know more about, right?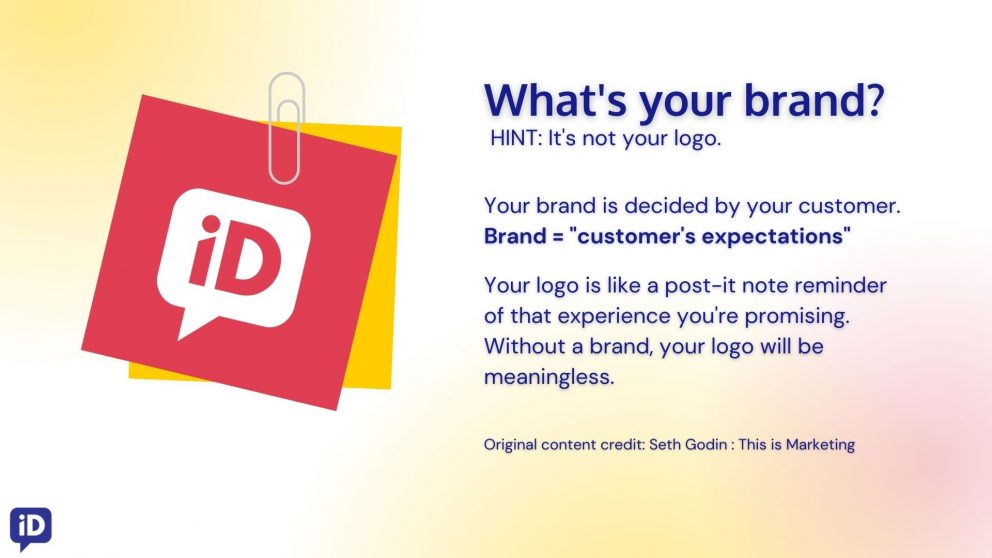 Before we start, what exactly is your brand?
Here's a little hint: it's not your logo
Your brand is actually decided by your customer. It's how they perceive you. We can influence them on how to view our brand, which we'll talk about soon.
A logo is like a little reminder of the experience you provide to your customer. But without a brand, your logo won't mean anything to the customer.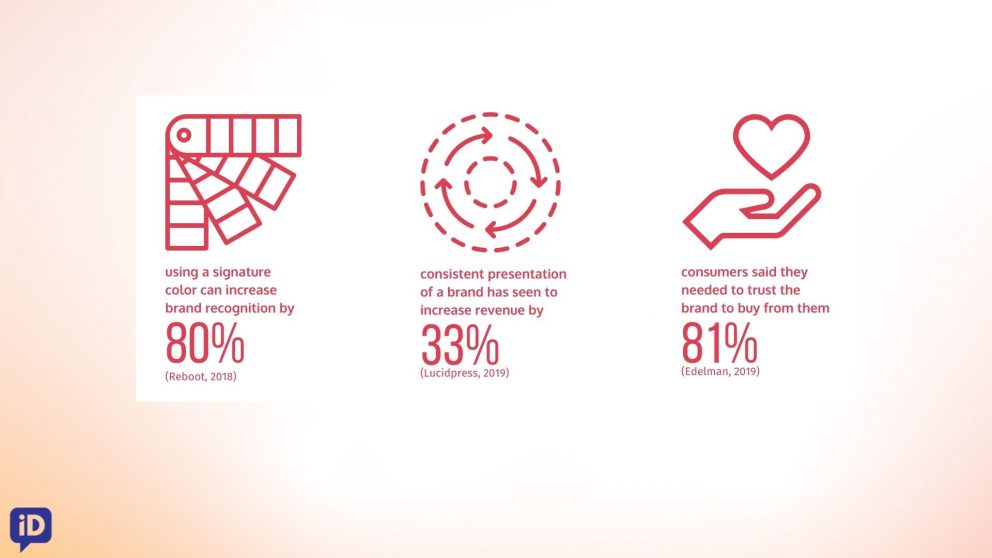 What are the benefits of being recognizable, consistent, and trustworthy?
Statistics show
using a signature color can increase brand recognition by 80%
consistent presentation of a brand has seen to increase revenue by 33%
81% of consumers said they needed to trust the brand to buy from them
By laying the foundation of your branding, creating your content will become much easier.
Canva Is Your New Best Friend
Canva is a free graphic design platform used to easily create visuals without any design experience. What this means for you is saving money creating a recognizable brand all from your own computer.
There is a Canva mobile app, which is convenient for downloading designs to your phone for posting to social media, however we recommend using the desktop version at canva.com as it is easier to use for editing.
In order for your content to be consistent, we need to set up your Brand Kit.
Disclaimer* brand kit is only available for paid users. If you don't want to pay for it, another good solution is starting with the free trial to see if you like it.
Setting Up Your Brand Kit
At imageDESIGN, as part of our branding services we set up our client's Brand Kits and key templates they may need for their business. But today we're showing you how you can do it for yourself.
1. Setting Up Your Brand Kit – Colours
First in your Brand Kit, we're going to establish your colors.
Here we have an example page of one of our Branding Style Guides. In a style guide, you'll have all of your brand colours laid out. Copy the HEX code and paste it into your Canva Branding Kit.
2. Setting Up Your Brand Kit – Fonts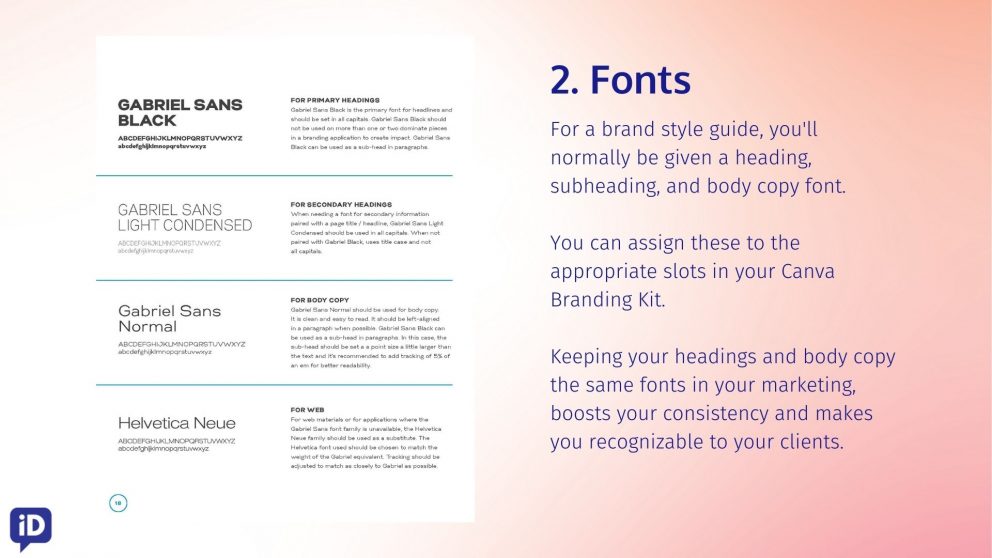 For a brand style guide, you'll normally be given a heading, subheading, and body copy font.
You can assign these to the appropriate slots in your Canva Branding Kit.
Keeping your headings and body copy the same fonts in your marketing, boosts your consistency and makes you recognizable to your clients.
3. Setting Up Your Brand Kit – Logo Variations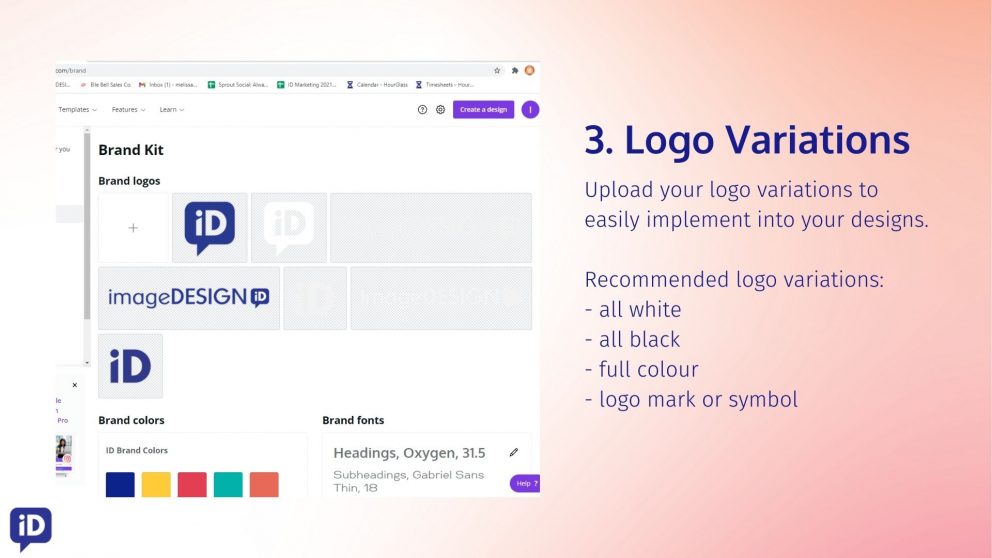 Third, you'll want to upload your logo varieties.
Here we have the recommended variations that are most likely to be used on your content.
How to Start Creating Your Content
1. Getting Started
Now that your brand kit is complete, we can start to create your content!
To get started, you're going to hit "create a design" at the top right.


Next, decide which marketing piece you're going to create and select the template.
2. Editing a Template
Here we'll show you how to edit your template using your branding.
I always recommend changing your Instagram Post size to 1080px x 1350px
A post of this size takes up more of the screen on Instagram, helping your customers to be focused on your post alone.
In the Templates section, you'll see a variety of post templates recommended for you. I usually search for a specific template type that will help me achieve my goal. You'll see that each template has it's own style of color and fonts. But we're going to quickly change this random template to have imageDESIGN's fonts and colors.
Select the heading, go to Styles, and click the box of your fonts labeled under Brand Kit. It automatically changes all of the fonts to your brand fonts.
Next, we want to change the existing colors to our brand colors. You can easily pick your brand colors one by one. An easier way is to go under the "Styles" tab and hit your brand colors under Brand Kit. Everything in the template will be automatically change to your colours in one click!
3. Choosing the Right Dimensions
Dimensions are changing all of the time on social media.
In order to make sure your sizes are correct, I love this resource that we will link here: Sprout Social: Always Up-To-Date Social Media Image Sizes Cheat Sheet
4. Choose Your Background
You're using a template, and you're not sure what to use for an image.
We recommend using only one image in a social media post to keep your content concise and easily readable.
If you want to show more images, we recommend making multiple images into a carousel post.
A carousel post is when you select multiple posts or images and upload them as one post.
Free images are available in Canva, but we highly recommend using your own personal photos.
This increases your authenticity, transparency, and relatability.
For more free stock photos, you can go to pexels.com and unsplash.com
If you need to remove the background of your photo and you don't have the paid version of Canva or photoshop, I recommend using a free site called remove.bg
For consistency in the appearance of your photos, you can download the Lightroom app for free on your phone and use a Lightroom preset from 123 Presets to keep the look of your photos consistently the same colouring and feel.
Using a consistent coloured background is crucial for easy recognition for your customers.
Struggling to choose your brand colour palette?
understand what your colours mean
get generated colour palettes
find a photo that represents your brand and pull a colour palette from the photo
A few great resources to discover your brand colour palette would be:
canva.com/colors
colormatters.com
5. Choose Your Fonts
We recommend a maximum of 2-3 fonts per post or marketing piece.
This makes it easier to be consistent, clear, and recognizable.
Make a list of personality traits of your business and choose fonts that have the same vibe you're after.
Picking the right font can be difficult. We've listed a font pairing resource available to help: Font Joy
6. Stay Organized
We like to organize our files into different folders based on post type and and content type. This helps stay more organized and faster for future use. I know it can be difficult to keep up with folder maintenance. I'm definitely guilty for that.
Once we're in we see our Instagram stories and a sub folder called templates where we store all our templates to work from.
Example – Creating a Story
Here we're going to create a new design.
We're going to choose an Instagram Story. Stories have been super popular lately and give your fan base a nice reminder you're still around. In the templates section, we will search for a vibe we're going for. I chose organic shapes.
Maybe you want a specialized Mothers Day story. Then go to styles – and with one click of your brand fonts, your title, and body text change. You can also do the same with colours and even shuffle them around for different looks.
I personally like adding animations to my content. It just makes it a bit more exciting and interactive. In the video above we show some preset animations to choose from.
Create Content Even Faster – Keyboard Shortcuts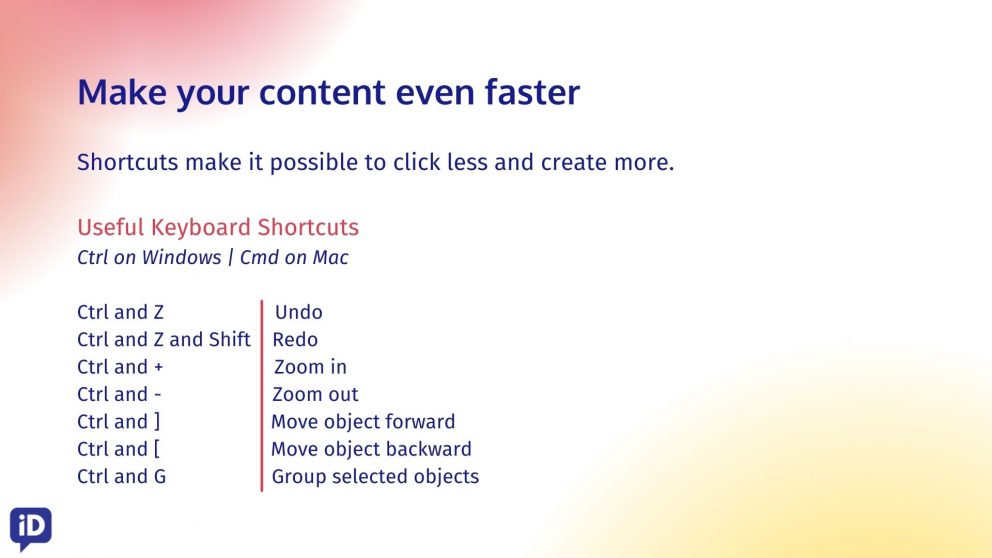 Watch Boost Your Brand With Canva
Get Your Canva Branding Kit Done For You