Feed the Kids Food Truck Fundraiser
By Christina Lawrence-Eklund
Feed the Kids raised $6662.30. 428 meals were served, as well as 350 cupcakes. Despite the rainy and windy weather, it was a great success!
No child should have to go hungry. Yet almost a third of Canadians requiring food assistance are kids, according to a 2015 Daily Bread Food Bank report. Many Grande Prairie families struggle as well. That's why imageDESIGN is teaming up with Tangled Bobbin to host the second annual Feed The Kids Food Truck Fundraiser Wednesday, June 15th. People are invited to stop by imageDESIGN between 11:00 A.M. and 2:00 P.M. for a delicious lunch by donation. Money brought in will support nutrition programs in Grande Prairie Catholic and Public schools. These initiatives help thousands of kids get the fuel they need to succeed.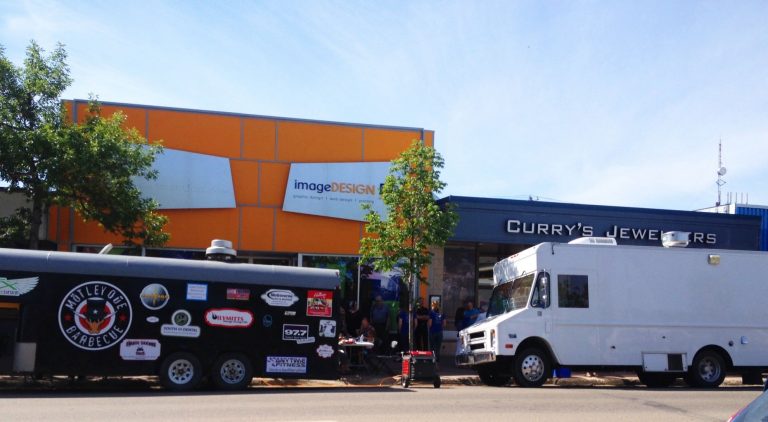 The Grande Prairie Catholic District's Education Foundation serves up over 8800 breakfasts annually. "We feed about 1400 students at St. Clement, St. Patrick, St. Joseph and St. John Bosco schools," says Executive Director Kari Prichard. Laura LaValley, Executive Director of the Grande Prairie Public District's Education Foundation, says their program helps about 850 kids daily. Over 1600 fruit or vegetable snacks are served every month at Avondale School alone. "We've focused on feeding kids at Avondale and Hillside but we're looking at creating a district-wide approach to nutrition in the next school year."
Both Kari and Laura say more students are using the programs due to the economic downturn. "Having this available takes away the stigma of 'who's better'. It's definitely an equalizer," Kari declares, mentioning one boy who was disappointed he didn't have money for breakfast like the others. "When his teacher explained it was free, he was so excited to have the same food as everyone else."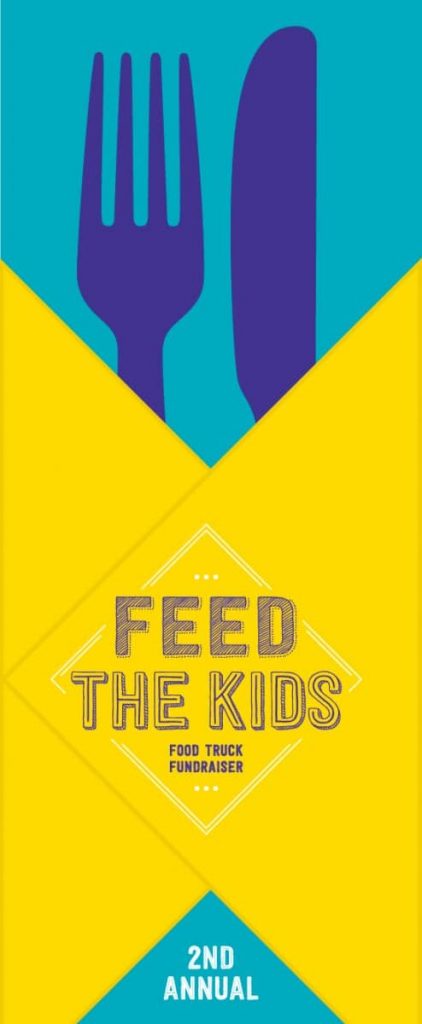 Even kids whose families can afford it don't always eat a healthy breakfast. Kari says time constraints can cause kids to miss meals. "Some parents leave for work at 5:00 A.M. Kids prepare their own lunches but they're not getting breakfast." Some students board their buses early too. For these reasons, meals and snacks are for all, not just those less fortunate.
Teachers tell Laura and Kari the food helps kids stay focused in class. "They're able to do schoolwork with more attention and accuracy," Laura notes. Students learn about the importance of healthy eating, have a reason to come to class early and stay longer, and make new friends.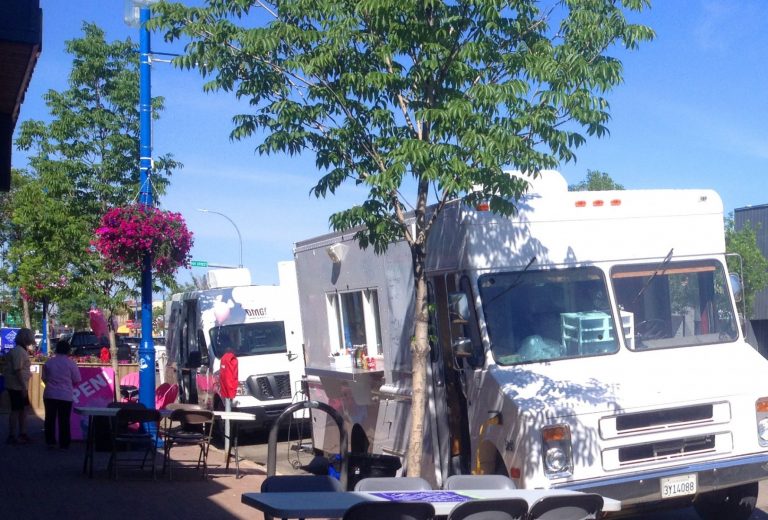 Laura says an event like Feed The Kids is huge: "It not only brings in the funds we need but it also promotes awareness, helping people understand hunger is happening in our community." Six vendors are taking part: The Bugle Wagon, Eat Your Heart Out, El Norteño, Mötley Qüe, Munchie Patrol, and OMG! Cupcakes. They'll be set up in front of imageDESIGN and Tangled Bobbin on 100th Avenue between 100th and 101st Streets offering elk burgers, diner classics, hot dogs, Mexican food and more. The Downtown Association is also offering support. The first fundraiser brought in $5350 and imageDESIGN hopes to double that this year. It's said that it takes a community to raise a child. Let's be one that nourishes our children too.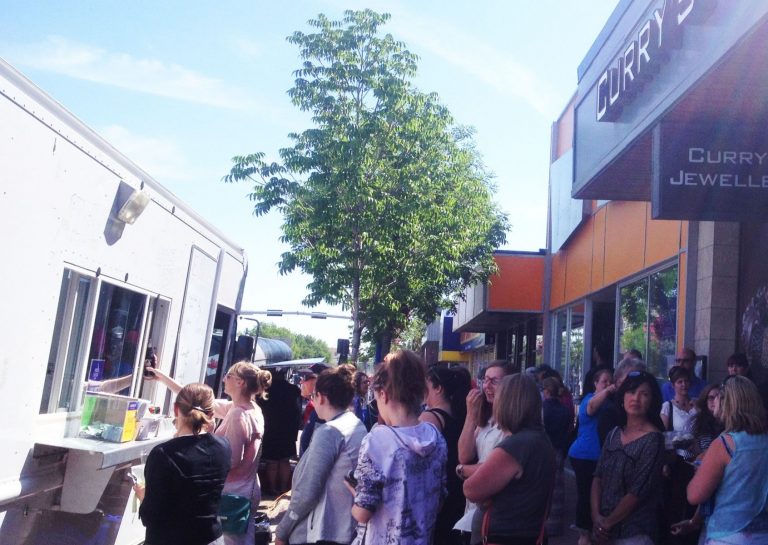 Feed the Kids raised $6662.30. 428 meals were served, as well as 350 cupcakes.
imageDESIGN partnered with Tangled Bobbin for the second annual Feed the Kids Food Truck Fundraiser.
All proceeds were donated to school nutrition programs within the Grande Prairie Catholic and Public School Districts.
Wednesday, June 15th | 11:00am-2:00pm
Food trucks will be lined up on the street in front of imageDESIGN and Tangled Bobbin. Find us on 100th avenue between 100th street and 101st street.
Feed the Kids, supported by:
The Downtown Association
The Bugle Wagon
Eat Your Heart Out
El Norteño Tacos
Mötley Qüe BBQ
Munchie Patrol
OMG! Cupcakes