Jocelyn Morgan – A Creative Move
By Jody Farrell Photography by Chic Perspective Photography Inc
Balancing the Artist & Athlete Within
It's an event many wait for to mark the beginning of the winter holiday season: Grande Prairie jeweller Jocelyn Morgan's December gift show and sale. The sale's soaring popularity and success, along with the jeweller's fit of creative inspiration, was the impetus for a new summer show just held this past June.
A goldsmith for over three decades, Jocelyn Morgan is often commissioned to do many one-of-a-kind creations, and recently attended a Texas wedding where the bridal ring featured her late mother's birthstone, a 3-karat aquamarine. The inside of the band held a tiny ruby, the groom's birthstone. It's a special touch the jeweller includes in her original works – a hidden treasure just for the person wearing the piece. The band also featured husband's McGee family ranch logo, and two M's, all carved out of wax and cast in rose gold.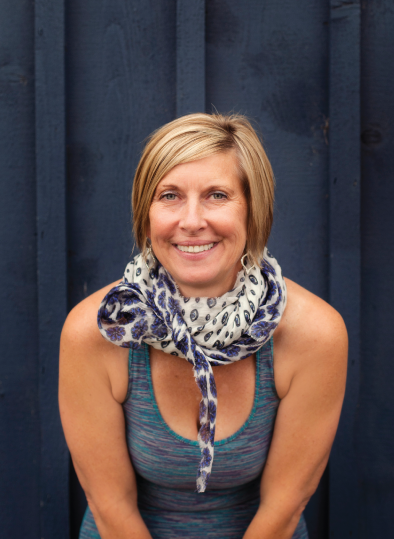 "I am really grateful for the support I've had in this community," Jocelyn says today. "It's not just that it has allowed me to continue to create. It's a huge compliment. I love attention to detail, especially when others do as well."
Just visiting Jocelyn's house is a feast for the eyes; its distinctly open and light-filled space carefully adorned with rings, necklaces, ornaments, earrings, and bracelets. Combinations of low and high priced metals and gems whose influence may draw from Celtic, African, Arab, Danish, or any number of cultures she's been inspired by are readily identifiable as Jocelyn-made, and her European-inspired home and flair for decor and hospitality make for an outing as unique as any upscale gallery vernissage.
Jocelyn sees her particular art form as her 'Dharma', a practice based on ancient Eastern philosophies that instructs individuals to follow deeply sprung personal rituals so as to keep the cosmos in balance.
"Mine is to adorn," she notes. "It goes way back. Cleopatra wore jewellery. I love doing that for people."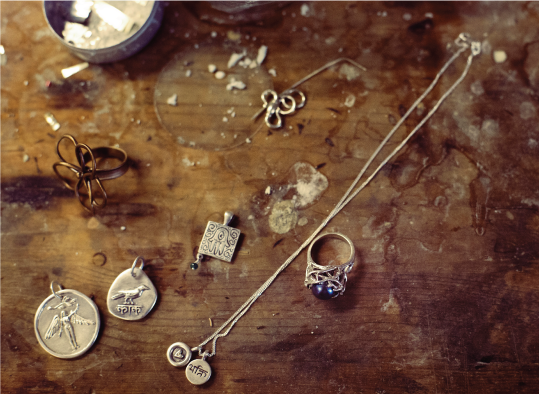 Still, the Dharmic practice itself requires other rituals in order to free up the creative mind. Currently, Jocelyn is finding a lot of inspiration in nature. She walks almost every day, in all seasons. "I might not create a flower, but seeing one will trigger something. I get real joy from watching a squirrel flying across a branch. It opens up something inside, and takes me back into my studio."
"Even the garden is inspirational. I've done vegetables, peapods, carrots. Jewellery is everywhere. It's a very competitive market. But my little shows are not that. They are unique. The day itself is an experience right up till the gift is thoughtfully packaged and you walk out the door."
People have often suggested that Jocelyn open a website to make her work more widely accessible to the world. It's not something she aspires to. Hers is a lifestyle choice that includes other interests. Through years of creating, she has learned what keeps her work passion-driven and authentic.
"I know how far I can push it. I have learned how to make it easier on my eyes and hands. I now use a tumbler instead of hand polishing. It's more than a hobby, but I don't mass produce. It's not a job. It's my creative outlet."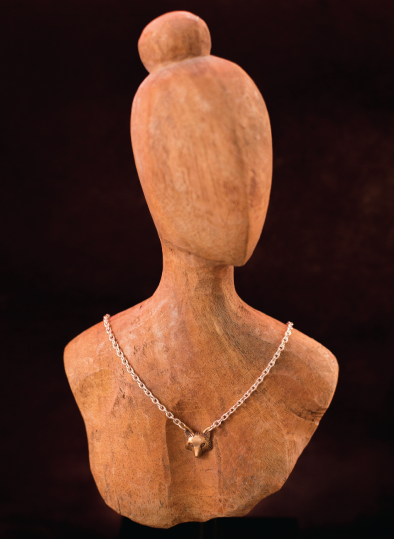 Her most physical outlet is yoga, which she has taught for nearly two decades. Through it, she seeks to practice and teach others to be present and in the moment by integrating breath and movement. Her basement yoga studio features inspiring quotes on its walls and a walkout rock grotto with a vertical living garden.
Jocelyn is also an avid camper, and travels the world, discovering new stones and patterns that fuel her creativity.
Jocelyn Morgan is a Grande Prairie jeweller and professional yoga instructor. When Jocelyn wanted to create a website for her yoga studio, One World Yoga, she chose imageDESIGN.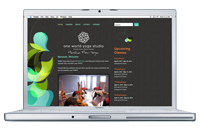 Photographer: Chic Perspective Photography Inc
Korreena Tucker moved to Grande Prairie in 2006 from Prince George, British Columbia. She is the proud mother of two boys and a wife to her wonderful husband. Photography became her hobby in 2009 and she has recently decided to make it her career by starting Chic Perspective Photography Inc.