Hope & Help – Grande Prairie's Seniors Outreach
By Erika Sherk
It's evident that Sherry Dennis and Anne Repetowski hold their work—as outreach workers for Seniors Outreach—close to their hearts. Between the two of them, they have put in 37 years assisting the seniors of the Peace Region navigate services and supports that help keep them independent and healthy.
Seniors Outreach is a non-profit, non-government agency that, as they put it, is "a one-stop shop for seniors." It was founded in Grande Prairie in 1982 and serves all area residents aged 65 and older—providing help on almost anything a senior could want.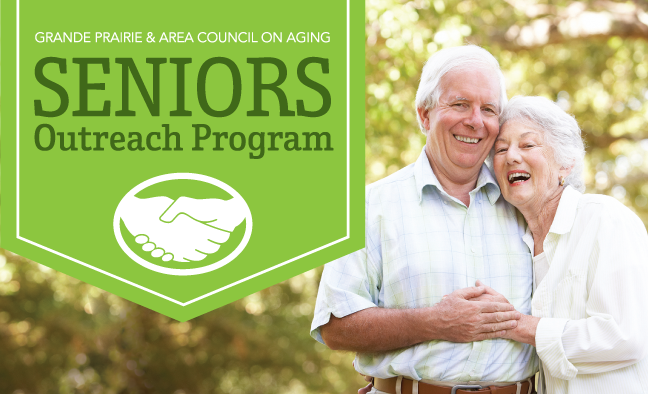 "They can come in with any need a senior might have," explained Dennis, who is also the agency's director, "and we will help them."
"And if someone comes in with a question and we don't know the answer," added Repetowski, "we find it for them."
This can include everything from applying for financial assistance to reporting elder abuse to helping arrange recreational activities to ordering Meals on Wheels—the list of services is long.
One of the most popular supports they provide is helping seniors to fill out applications applying for pensions and grants. "We make sure they're on all the benefits they can be," said Dennis. "Our aim is to keep seniors independent and living in their own homes as long as possible." It's working, she said, they have more 90-year-olds living in their homes than ever before.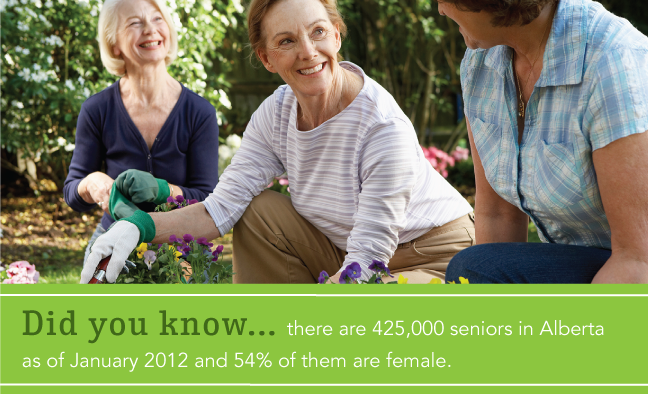 The agency, an office located in downtown Grande Prairie at 9905, 101 Avenue, is always busy with seniors coming and going constantly. Altogether, three full-time outreach workers work with an overall client list of 5,000+ seniors from the Peace Region.
"The baby boomers are definitely increasing our numbers, that's for sure," said Dennis. "We already have 500 new clients this year. It's not unusual to have a senior 'child,' of 65 with a parent of 85 both living in the area."
The feedback they receive from the seniors they help is what makes their jobs so rewarding, according to the outreach workers. "There can be a lot of relief. You can do all the research you want sometimes and it still won't make sense. It makes a difference to have someone explain it to you," said Repetowski.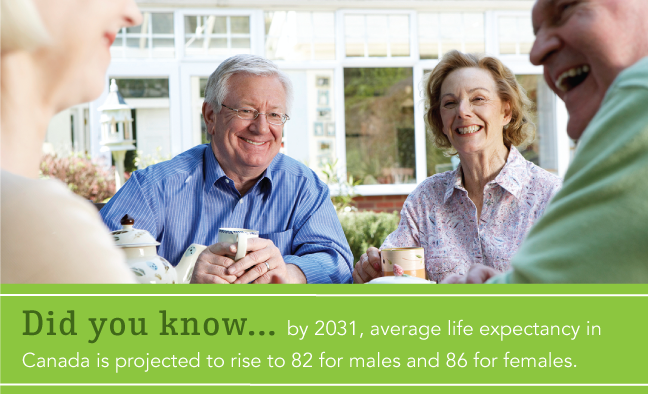 "My favourite part is helping make seniors feel safe and secure, giving them information, and helping create a plan to do what they need," said Dennis. "We never know who's going to walk in our door," she added. "Sometimes it's tragic, sometimes it's just a matter of filling out a form—you never know what to expect. You have to be ready for everything and anything."
After so many years in the field, the two have seen it all. "One story I liked was when one of clients was having a surgery. She was in her 70s and her mom, who was in her 90s, came to look after her. That was pretty neat," said Dennis. The agency is funded by Family and Community Support Services in the City of Grande Prairie, the County of Grande Prairie and the MD of Greenview as well as the United Way of Grande Prairie and Region.
It's an important service for the older generations of the area, said Repetowski, "and it feels good showing them that there is help and there's hope."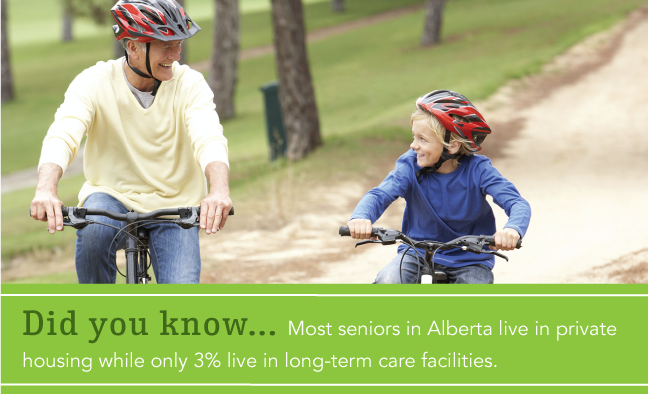 is a local non-profit and non-government agency that has been operating as a charitable society since 1982. The Grande Prairie & Area Council on Aging, the volunteer board that governs Seniors Outreach, also governs our local Meals on Wheels. imageDESIGN worked with the Grande Prairie & Area Council on Aging when they were looking to refresh their information packages.
The Grande Prairie & Area Council on Aging is funded in part by United Way Alberta Northwest. imageDESIGN is proud to support United Way through design donations and our employee payroll campaign. For information on their current campaign and how you can help, visit gpunitedway.org.