theRADlife: Creating Community
By Christina Lawrence-Eklund
Around the globe, millions are joining an exploding trend: the health and wellness movement. It's even happening locally with the RAD life, a company dedicated to improving lives through connection, yoga and mindfulness. For RAD life owners and life partners Cortnie Clarke and Gary Hamer, it's not only a way to build their brand; it's a way to make new friends.
Before creating the RAD life in 2012, Cortnie and Gary lived on Vancouver Island and dreamed of starting a health-based business. When Gary accepted a pipefitting job in Grande Prairie, Cortnie closed her clothing and makeup store and started taking self-help and life coaching courses. They came up with the acronym RAD: Radiant, Authentic, Dynamic. "Radiant is feeling good from the inside out, because healthy living starts on the inside. Authentic is being true to you and living a life that feels good. Dynamic is being open to constant growth and change," Cortnie explains. They officially opened the RAD life studio in March and have been busy ever since.
RAD principles are practiced through yoga, retreats, and RAD girls, an empowerment program for girls in grades 1-12. For Cortnie, who has struggled with self-esteem issues, offering this was especially meaningful. "I wanted to create a positive space where girls don't feel like they have to compete with each other. Here, they can find out who they really are." She says many parents tell her how their daughters are initially reluctant to join but come home beaming after attending classes.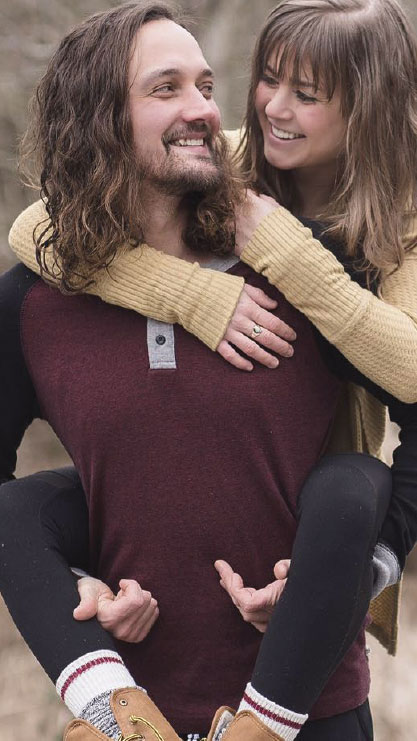 Having a place for girls to be themselves has helped them push past their fears and insecurities. Cortnie recalls one particular young girl who suffered from shyness. "Her mom had to stay with her for the first class, but her confidence has changed so much since then. She's still shy, but now she speaks up and doesn't whisper her answers to me. She even made necklaces for all of us." This program has also helped girls share experiences about more serious issues like bullying, self-harm and suicide. Cortnie says the vulnerability and bravery the girls show is both humbling and inspiring.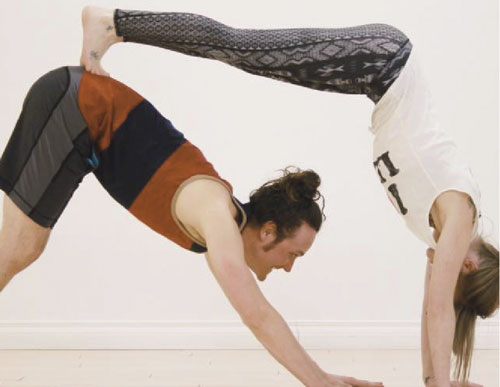 It's not just girls who are benefiting. Men, women, and even seniors agree that the RAD life's approach improves their own lives. Still, some have misconceptions at first about what yoga is. As Gary clarifies: "It's bringing the body and mind into the same place at the same time by focusing on our breathing. It's not about looking a certain way or being in pain during the poses." Classes are unconventional, beginning with hugs and ending with plant-based snacks. People are encouraged to be lighthearted and silly, taking some of the heaviness out of self-help.
Another component of what the RAD life teaches is mindfulness. Gary understands the idea might seem a little "out there" for some, especially men. "Mindfulness is just paying attention to your thoughts, emotions and what's going on around you. It's realizing what happens in this moment affects the next. Guys come to our classes and it makes a big difference in their perspectives." He believes mindfulness is vital during times of economic difficulty, too: "Instead of focusing on what we don't have, we can learn to appreciate what we do."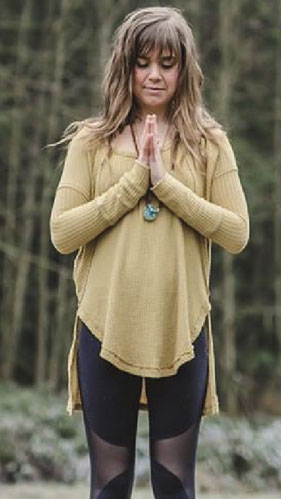 As the worldwide health and wellness movement continues to expand, so does the RAD life.  Gary and Cortnie are planning programs for women (RAD babes), kids (RAD minis), and cooking classes. They also hope to open another studio by September. The heart of the RAD life is keeping a space open for people to feel part of a community. Cultivating friendships is the happy consequence.
theRADlife is owned by Cortnie Clarke and Gary Hamer, who offer retreats and workshops in Grande Prairie to people who want to improve their lifestyle and well-being. imageDESIGN enjoyed working with Cortnie on her branding materials to promote and build her presence within the community.